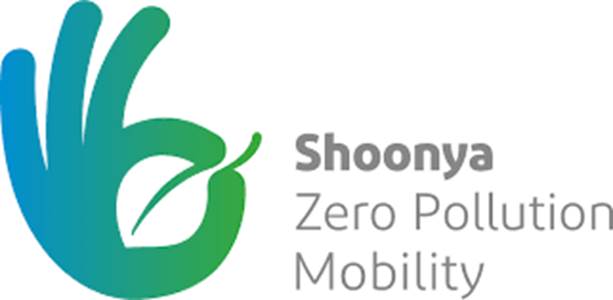 Copyright infringement not intended
In News
Recently NITI Aayog has organized an event to mark the first anniversary of Shoonya, India's zero pollution e-mobility campaign.

Shoonya is a consumer awareness campaign to reduce air pollution by promoting the use of electric vehicles (EVs) for ride-hailing and deliveries.

The campaign has more than 130 industry partners, including ride-hailing, delivery and EV companies.
Electric Vehicles
An electric vehicle uses electricity from extravehicular sources, or it can be powered by a battery (sometimes charged by solar panels).

Electric vehicles are vehicles that are either partially or fully powered on electricity.

Electric vehicles have low running costs as they have fewer moving parts for maintenance and also are very environmentally friendly as they use little or no fossil fuels (petrol or diesel).

Electric Vehicles are easy and cheaper to maintain because of their simple structure and operations.

Another benefit that an EV can deliver is the silent functioning capability.

Switching to Electric Vehicles will improve the overall energy security situation as the country imports over 80% of its total crude oil requirements, and also save valuable foreign reserves. This will help India in achieving the goal of 'Atmanirbhar Bharat".

Increasing demand for EVs is also expected to boost the local EV manufacturing industry, this will support the "Make in India" programme.
Present Status
Government efforts resulted in a 2.5 times increase in charging stations in 9 mega cities in the last four months.

These 9 cities (Surat, Pune, Ahmedabad, Bengaluru, Hyderabad, Delhi, Kolkata, Mumbai, and Chennai) account for about 940 of India's 1640 public EV chargers.

Oil Marketing Companies to set up 22,000 EV charging stations across the country in prominent cities and highways.

In 2020-21, around 1.59 lakh EVs were sold in India, which is 0.8% of the Internal Combustion Engine (ICE) sales in the same period (1.79 crores).
Steps taken by Government to promote Electric Vehicles
The government has taken various initiatives to promote the manufacturing and adoption of electric vehicles in the country.

Government of India to expand Public Electric Vehicle Charging Infrastructure across the nation.

The government is working with private and public agencies to increase public EV charging infrastructure.

Faster Adoption and Manufacturing of Hybrid and Electric Vehicles in India Scheme (FAME) was launched in 2015 to promote the manufacturing of electric and hybrid vehicles.

The Ministry of Power released guidelines about installing charging stations.

The efforts undertaken by the government through various implementing agencies have increased the number of public EV charging infrastructures.

After ensuring adequate EV infrastructure in megacities, the government is planning to expand the coverage to other cities.

The Department of Heavy Industry has sanctioned Public Charging Stations for 25 Highways and Expressways, EV charging stations must be located within every 25 km of range on these expressways and highways.

Cabinet approved a Production-linked incentive scheme for the automotive sector to boost the manufacturing of electric vehicles.

NITI Aayog Released Handbook to Guide EV Charging Infrastructure in India.

Goods and Services Council decided on 5% GST on Electric vehicles.

Government Launched 'e-AMRIT' portal: One-stop platform for information on electric vehicles.
Challenges
Many residents park their vehicles in open or uncovered parking slots as they have no dedicated parking space. So, how would they set up their charging infrastructure?

In India, more than 90% of Workers are engaged in the unorganized sector and even organizations in the organized sector lack dedicated parking infrastructure. Organizations in both the Organized and unorganized sectors that don't have dedicated parking spots will face the problem.

Lack of charging infrastructure, disruption in power supply, inadequate dedicated service centers, doubts over the sustainability of Electric vehicles and charging infrastructure, long charging hours, etc are the key challenges, which need to be addressed.
Way forward
The availability of adequate charging infrastructure is the key element for accelerating the adoption of electric vehicles in India

.

Many states have notified dedicated EV policies, while many are in process of drafting their policies. The Central Government needs to align the policies at the central and state level and create a national level policy for promoting EVs in the country.

Promote local manufacturing, Provide adequate Support to the local manufacturing ecosystem to lower the price of EV vehicles.

Improve the research and development to promote indigenous manufacturing and reduce dependency on imports.
https://www.pib.gov.in/PressReleasePage.aspx?PRID=1859348
https://t.me/+hJqMV1O0se03Njk9