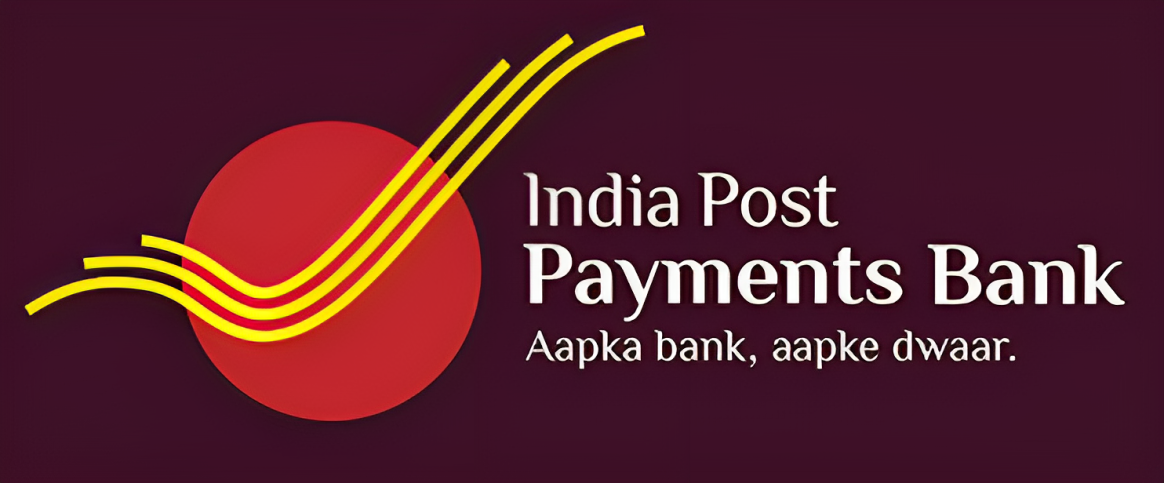 Copyright infringement not intended
Picture Courtesy: Wikipedia
Context: Fraudsters are sending false SMS messages in India, claiming that PAN card details must be updated to prevent account blocking. India Post Payments Bank has warned customers against this scam, clarifying that PAN card updates are unnecessary for existing customers.
India Post Payments Bank (IPPB)
About
India Post Payments Bank (IPPB) is a financial institution that was launched in 2018, with 100% equity owned by the Government of India. The government's backing ensures its stability and reliability as a financial institution.
One of IPPB's primary goals is to make banking services accessible to every Indian citizen, especially those who have limited or no access to traditional banking services.

IPPB offers a wide range of banking and financial products and services

, including savings accounts, current accounts, remittances, and access to third-party financial products such as insurance and mutual funds.

IPPB's focus on financial inclusion aligns with the government's vision of a less cash economy and the Digital India initiative. By providing access to banking services, it helps individuals and businesses participate in the formal financial system.

Through its network of post offices across the country, IPPB brings banking services closer to people's homes and communities, making it easier for them to save, invest, and transact digitally.
Principles and Approach
Paperless, Cashless, and Presence-less Banking
Innovative Technology:

IPPB leverages innovative technology to enable paperless, cashless, and presence-less banking. This means that customers can perform banking transactions without the need for physical documents, cash, or visiting a bank branch.

Biometric Integration

: IPPB implements biometrics, such as fingerprints and iris scans, to enhance security and simplify transactions. Biometric data is linked to customers' accounts, allowing for secure and convenient authentication during transactions.

Smartphone Integration

: The use of biometric-integrated smartphones is a key aspect of IPPB's approach. Customers can use their smartphones to access their accounts, make payments, and perform various banking transactions.
Multilingual Interfaces
Accessibility:

IPPB is committed to making banking services accessible to a wide range of users, including those who may not be proficient in English or Hindi, which are the two most widely spoken languages in India.

13 Languages

: To achieve this goal, IPPB provides multilingual interfaces in 13 different languages. These interfaces are designed to be intuitive and user-friendly, ensuring that customers can navigate the banking platform and understand transaction details in their preferred language.

Affordability

: The use of multilingual interfaces helps ensure that banking services are not only accessible but also affordable, as customers can use the platform without facing language barriers.
IPPB has introduced several initiatives to empower citizens
Recognition of Postmen/Gramin Dak Sevaks (GDS)
IPPB recognizes the significant role played by Postmen and Gramin Dak Sevaks, who often serve as a vital link in delivering banking and financial services to remote and rural areas of India. These individuals are often the first point of contact for many residents in these regions, and IPPB acknowledges their contributions in facilitating financial access.
'Niveshak Didi' Initiative for Women Empowerment
The 'Niveshak Didi' initiative is aimed at empowering women beneficiaries by promoting financial inclusion. This initiative likely involves creating awareness among women about various financial products and services offered by IPPB, including savings accounts, insurance, and investment options. It may also include financial literacy programs to enhance women's financial knowledge and decision-making abilities.
Diverse Financial Services
IPPB offers a range of financial services and products to cater to the diverse needs of its customers. These services include loan referral services, which can help customers access credit, and low-cost health and accidental insurance products, which provide financial security in case of unforeseen events. The availability of such services can improve the financial well-being of customers.
Digital Life Certificate for Pensioners
IPPB's introduction of the Digital Life Certificate is a significant step in simplifying pension disbursement for retirees. This digital certificate eliminates the need for pensioners to physically visit government offices to prove their existence, making the process more convenient and efficient.
Aadhaar-based Banking Transactions (AePS) for Government Benefits
IPPB enables citizens to access government Direct Benefit Transfer (DBT) programs

, such as PM KISAN (Pradhan Mantri Kisan Samman Nidhi), through Aadhaar-based banking transactions using the Aadhaar Enabled Payment System (AePS). This approach ensures that beneficiaries can receive government subsidies and benefits directly into their IPPB accounts, promoting financial inclusion and reducing leakage in subsidy distribution.
IPPB's future goals include
Universal Service Platform
Expanded Accessibility

: IPPB aims to transform itself into a Universal Service platform. This means that it intends to expand its accessibility and reach to serve a broader and more diverse population across India. The goal is to ensure that even the remotest and underserved areas of the country have access to essential banking and financial services.

Financial Inclusion:

By becoming a Universal Service platform, IPPB seeks to play a pivotal role in advancing financial inclusion in India. This involves bringing a wide range of financial services, including savings accounts, payments, and insurance, to people who may not have had access to traditional banking facilities.
Innovation
Empowering Citizens:

IPPB recognizes the power of innovation in empowering citizens. It aims to focus on innovative solutions that can improve the financial well-being of individuals and businesses. This may include the development of new digital tools and platforms that simplify banking processes, enhance financial literacy, and promote responsible financial behaviour.

Digital Inclusion

: IPPB's commitment to innovation is aligned with the broader goal of contributing to a digitally inclusive society. This involves harnessing emerging technologies and financial solutions to bridge the digital divide, ensuring that all segments of the population can participate in the digital economy.

Efficiency and Convenience

: Through innovation, IPPB aims to make banking and financial services more efficient and convenient for its customers. This may involve the adoption of technologies like artificial intelligence, blockchain, and data analytics to streamline operations and enhance the customer experience.
Significance of India Post Payments Bank (IPPB)
Extensive Postal Network
India has one of the largest postal networks in the world, with branches and post offices reaching even the most remote and underserved areas. IPPB leverages this extensive network to establish banking access points in areas where traditional banks might not have a presence. This ensures that financial services are accessible to a broader population, including those living in rural and far-flung regions.
Banking for the Unbanked
IPPB is specifically designed to target the unbanked and underbanked population segments. It allows individuals who previously had limited or no access to formal banking services to open savings accounts, deposit money, and perform basic financial transactions. This inclusion is crucial for the economic empowerment of marginalized communities.
Digital Technology
IPPB incorporates digital technology and modern banking solutions

to make banking more accessible and convenient. Through mobile banking apps, ATMs, and internet banking, customers can access their accounts, make payments, and transfer funds with ease. This approach aligns with the broader push towards a digital economy in India.
Government's Vision
IPPB aligns with the Indian government's vision of creating a less cash-dependent economy. By encouraging digital transactions and financial literacy, IPPB contributes to reducing the reliance on physical cash, which can lead to greater transparency, reduced black money, and improved tax collection.
Financial Services
IPPB offers a wide range of financial services beyond basic savings accounts. These services include insurance, loans, pension services, and even third-party products. This comprehensive suite of offerings enhances the financial well-being of its customers and promotes a culture of saving and investing.
Empowering Citizens
By providing access to financial services, IPPB empowers citizens by giving them greater control over their finances. It enables individuals to save, invest, and plan for the future, which can lead to economic stability and improved living standards.
Steps taken to promote financial inclusion and digitalization of financial services
Jan Dhan Yojana (PMJDY):

The Pradhan Mantri Jan Dhan Yojana is a flagship financial inclusion program launched in 2014. It aims to provide every household in India with access to a basic savings bank account. Under this scheme, millions of previously unbanked individuals have been encouraged to open bank accounts, and they receive various benefits such as overdraft facilities, insurance coverage, and access to credit.

Aadhaar Integration

:

India's Aadhaar system, a biometric identification program, has been integrated into various financial services to simplify identity verification. Aadhaar serves as a unique identification number for residents and has been used for opening bank accounts, applying for government subsidies, conducting digital transactions, enhancing security and reducing fraud.

Unified Payments Interface (UPI):

UPI is a real-time payment system developed by the National Payments Corporation of India (NPCI). It enables instant money transfers between bank accounts using mobile phones. UPI has revolutionized digital payments in India, making it easy for people to send and receive money, pay bills, and make purchases online.

Digital Wallets and Payment Apps

: India has seen significant growth in digital wallet services like Paytm, PhonePe, and Google Pay. These mobile apps enable users to store money digitally, make payments, and even invest in mutual funds. They have become popular for their convenience and ease of use.

Financial Literacy Programs

: The government and various financial institutions have initiated financial literacy programs to educate people about digital financial services and promote responsible financial behaviour. These programs aim to bridge the knowledge gap and increase the adoption of digital banking.

Digital India Campaign

: Launched in 2015, the Digital India campaign seeks to transform the country into a digitally empowered society and knowledge economy. It includes initiatives to improve digital infrastructure, promote internet connectivity in rural areas, and enhance the use of technology in various sectors, including financial services.

Bharat Bill Payment System (BBPS):

BBPS is a centralized payment system that enables people to pay their bills online, including electricity, water, gas, and more. It provides a unified platform for bill payments, making it easier for consumers to manage their finances digitally.

Regulatory Support

: Regulatory bodies like the Reserve Bank of India (RBI) have introduced various guidelines and policies to promote digital banking and financial inclusion. These measures include simplified Know Your Customer (KYC) norms for opening bank accounts and promoting interoperability among various payment

Government Subsidy Direct Transfer

: The Direct Benefit Transfer (DBT) system enables the government to transfer subsidies and welfare payments directly into the bank accounts of beneficiaries, reducing leakage and ensuring that funds reach the intended recipients efficiently.
Challenges for India Post Payments Bank (IPPB)
Competition
IPPB faces stiff competition from traditional banks and other financial institutions, particularly in urban and semi-urban areas. Established banks have a long-standing presence, a wide network of branches, and a strong customer base. To address this challenge, IPPB needs to differentiate itself by offering unique services, competitive interest rates, and a seamless customer experience. Additionally, partnerships with government programs and agencies can help it penetrate deeper into underserved regions.
Technology Adoption
Rural areas in India often lack access to advanced technology and may have lower digital literacy rates. To address this challenge, IPPB must focus on improving digital infrastructure in these regions and provide user-friendly digital banking solutions. This may involve setting up more digital kiosks, providing training and awareness programs, and developing simplified mobile apps that cater to users with varying levels of tech-savviness.
Cybersecurity
With the growth of digital transactions, the risk of cyber threats and data breaches increases. IPPB must invest in robust cybersecurity measures to protect customer data and financial transactions. This includes encryption, regular security audits, employee training on cybersecurity best practices, and a proactive response plan in case of a breach. Building trust among customers regarding the safety of their financial data is crucial for the success of digital banking services.
Way Forward for IPPB
Expansion of Services:

IPPB should continue to expand its range of services to cater to a broader spectrum of financial needs. This can include savings accounts, current accounts, fixed deposits, recurring deposits, and various types of loans. Expanding the range of services will help attract more customers and increase revenue streams.

Digital Transformation

: Invest in technology and digital infrastructure to provide customers with convenient and efficient banking services. This includes improving the mobile banking app, online account opening processes, and ensuring a seamless digital experience for customers.

Financial Inclusion:

Continue to focus on financial inclusion, especially in rural and underserved areas. IPPB can partner with local government bodies, self-help groups, and NGOs to reach out to unbanked and underbanked populations, offering them basic banking and financial services.

Partnerships and Alliances

: Collaborate with other financial institutions, fintech companies, and e-commerce platforms to expand the reach of IPPB services. This can include offering payment solutions for online shopping, bill payments, and merchant services.

Customer Education and Awareness

: Conduct financial literacy programs and awareness campaigns to educate customers, especially in rural areas, about the benefits of using IPPB services and responsible financial management.

Regulatory Compliance

: Stay updated with the latest regulatory requirements and ensure full compliance with all banking and financial regulations. This will help build trust among customers and regulators.

Risk Management

: Implement robust risk management practices to safeguard customer deposits and maintain the bank's financial stability.

Profitability:

Focus on achieving profitability by managing costs, increasing revenue, and optimizing operations. This may involve reviewing the pricing of services and exploring additional revenue streams.

Customer Service

: Continuously improve customer service and support channels. Quick and efficient grievance redressal mechanisms can help build trust and loyalty among customers.

Innovation

: Foster a culture of innovation within the organization. Encourage employees to come up with creative solutions to address customer needs and challenges.

Sustainability

: Consider sustainable banking practices and investments that align with environmental and social goals. This can help attract customers who value ethical and sustainable banking.
Conclusion
India Post Payments Bank (IPPB) is a significant player in India's efforts to promote financial inclusion and digitalization. By leveraging the vast postal network and embracing innovative technology, IPPB aims to provide accessible and affordable banking services to all citizens, contributing to the country's economic growth and development.
Must Read Articles:
INDIA POST PAYMENTS BANK: https://www.iasgyan.in/daily-current-affairs/india-post-payments-bank
DIGITAL PAYMENTS INDEX: https://www.iasgyan.in/daily-current-affairs/digital-payments-index
PRACTICE QUESTION
Q. What are the key principles and approaches adopted by India Post Payments Bank (IPPB) to achieve its vision of creating an accessible, affordable, and trusted bank for all citizens of India, and how has IPPB contributed to the government's goals of financial inclusion and a less cash economy in the country?