CENTRAL VIGILANCE COMMISSION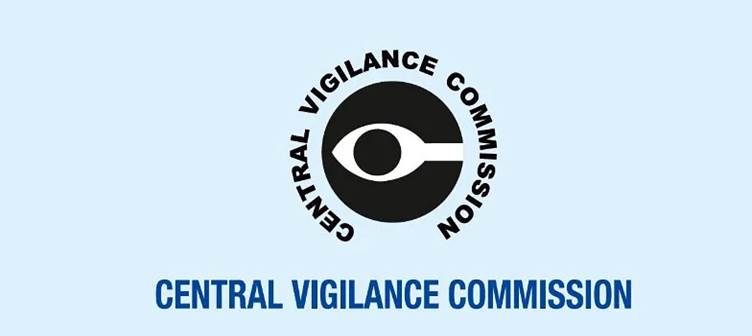 Copyright infringement not intended
In News
The President of India has appointed Mr Suresh N. Patel as the Central Vigilance Commissioner (CVC).

Mr Patel was a former managing director and chief executive officer of Andhra Bank.

In April 2020, he was appointed as the vigilance commissioner.

His selection was approved by a panel headed by the Prime Minister and the Leader of the Opposition (LoP).
Central Vigilance Commission (CVC)
CVC is the main agency for preventing corruption in the Union government.

It was established in 1964 by an executive resolution of the Central government.

It was established on the recommendation of the Santhanam Committee on Prevention of Corruption (1962–64).

Initially, the CVC was neither a constitutional body nor a statutory body.

CVC became a

statutory body under

Central Vigilance Commission Act, 2003.

CVC is a multi-member body consisting of a Central Vigilance Commissioner (chairperson) and not more than two vigilance commissioners.

They are appointed by the president by warrant under his hand and sealed on the recommendation of a three-member committee consisting of;

The Prime minister is the head.

The Union minister of home affairs.

The Leader of the Opposition in the Lok Sabha.

The President can also remove the Central Vigilance Commissioner or any vigilance commissioner on the ground of proven misbehaviour or incapacity

.

The president has to refer the matter to the Supreme Court for an enquiry.

If the Supreme Court, after the enquiry, upholds the cause of removal and advises so, then the president can remove him.
Functions
Conduct an Inquiry or investigation into any complaint against

any official wherein it is alleged that he has committed an offence under the Prevention of Corruption Act, 1988.

Give directions to the Delhi Special Police Establishment to discharge the responsibility entrusted to it under the Delhi Special Police Establishment Act, 1946.

The Union Government is required to consult the CVC

in making rules and regulations governing the vigilance and disciplinary matters relating to the members of Central Services and All-India Services.

The Central Vigilance Commissioner is also the Chairperson of the two Committees, on whose recommendations the Central Government appoints the Director of the Delhi Special Police Establishment and the Director of Enforcement.

CVC Present annually to the Presiden

t a report on its performance.

The President places this report before each House of Parliament.
Jurisdiction of CVC to investigate the case against
Members of All India Services serving in connection with the affairs of the Union and Group A officers of the Central Government.

Officers of the rank of Scale V and above in the Public Sector Banks.

Officers in Grade D and above in Reserve Bank of India, NABARD and SIDBI.

Managers and above in General Insurance Companies.

Senior Divisional Managers and above in Life Insurance Corporation.
https://epaper.thehindu.com/Home/ShareArticle?OrgId=GCGA40O9C.1&imageview=0
https://t.me/+hJqMV1O0se03Njk9