BHORAMDEO WILDLIFE SANCTUARY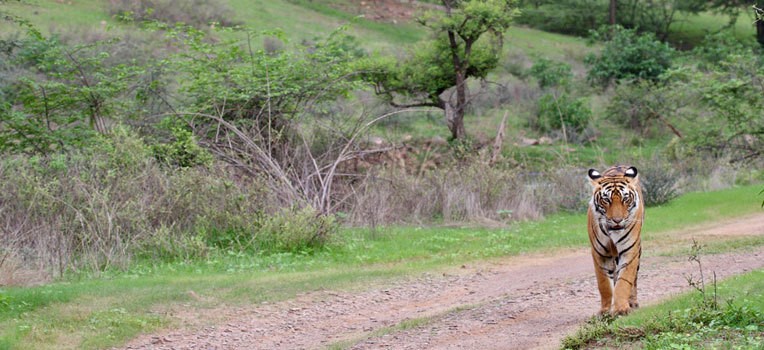 Disclaimer: Copyright infringement not intended.
Context
The Chhattisgarh high court has dismissed a public interest litigation (PIL) that aimed to designate the Bhoramdeo Wildlife Sanctuary (BWS) as a tiger reserve and the Chilpi Range as a buffer zone.
Details
Introduction to Bhoramdeo Wildlife Sanctuary
Location and Geographic Features
The Bhoramdeo Wildlife Sanctuary is located in the Kawardha district of Chhattisgarh, India.

It shares a border with Kanha National Park in Madhya Pradesh, making it an important tiger habitat in central India.

Covering an area of approximately 325 square kilometers, the sanctuary is part of the Maikal Range of the Satpura Hills.

This wildlife sanctuary serves as the origin for the Fen and Sankari rivers.
Historical Background
The sanctuary is named after the famous 11th-century Bhoramdeo Temple situated near its borders.

The Bhoramdeo Temple Complex is known for its stunning architecture and intricate carvings.
Biodiversity and Ecosystems
Bhoramdeo Wildlife Sanctuary boasts diverse ecosystems, including lush green forests, rolling hills, and open grasslands.

It is home to a wide variety of flora and fauna, making it a significant biodiversity hotspot in the region.

The sanctuary is inhabited by various wildlife species, including tigers, leopards, wild dogs, sloth bears, sambar deer, barking deer, chital (spotted deer), gaur (Indian bison), and numerous bird and reptile species.

It is particularly known for its tiger population, contributing to tiger conservation efforts in India.

The main species of plants found in the Sanctuary include sal, saja, tinsa, kara, and haldu.
Cultural Significance
The Bhoramdeo Temple Complex, often referred to as the "Khajuraho of Chhattisgarh," consists of intricately carved temples dedicated to Lord Shiva.
Conclusion
Bhoramdeo Wildlife Sanctuary is a unique and culturally significant protected area in Chhattisgarh, India. Its rich biodiversity, historical heritage, and ongoing conservation efforts make it a valuable natural asset. Balancing conservation with cultural preservation and sustainable development is crucial for its long-term viability and continued contribution to biodiversity conservation and cultural heritage.
PRACTICE QUESTION
Q. How many of the following statements is/are true regarding the Bhoramdeo Wildlife Sanctuary?
1. It is located in Chattisgarh.
2. The sanctuary is famous for its ancient Buddhist monasteries.
3. Bhoramdeo Wildlife Sanctuary is home to a significant population of tigers.
Options:
A) Only 1
B) Only 2
C) All 3
D) None
Answer: B)
http://timesofindia.indiatimes.com/articleshow/103213994.cms?from=mdr&utm_source=contentofinterest&utm_medium=text&utm_campaign=cppst