AMRIT BHARAT STATION SCHEME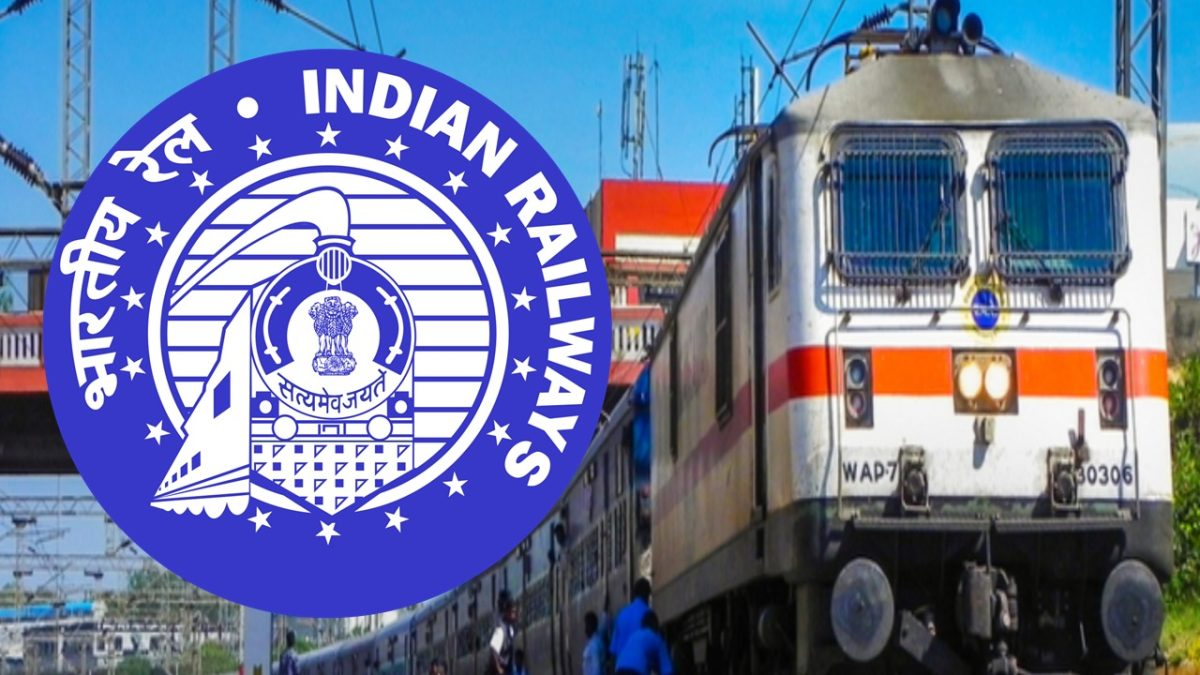 Copyright infringement not intended
Context: The Prime Minister of India inaugurated the ambitious project of transforming 508 railway stations in India through a virtual event. The project, which is part of the Amrit Bharat Stations scheme, aims to redevelop nearly 1300 prime railway stations across the country with modern amenities and facilities. The total cost of the project is estimated at ₹24,470 crores.
Details
The 508 stations that have been selected for redevelopment are located in 27 states and union territories of India, covering all regions and zones. Some of the states with the highest number of stations are Uttar Pradesh and Rajasthan with 55 each, Bihar with 49, Maharashtra with 44, etc.

The Prime Minister said that the Amrit Bharat Stations scheme is a reflection of the government's commitment to providing world-class travel experience to passengers and to making the railway stations a symbol of pride and progress for the nation. He said that the redeveloped stations will have better connectivity, accessibility, security, cleanliness, aesthetics, and convenience for travellers. He also said that the project will generate employment opportunities and boost the local economy and tourism.
Background
The Amrit Bharat Station Scheme was launched in December 2022

by the Ministry of Railways in collaboration with the Ministry of Housing and Urban Affairs. The scheme is based on the principle of 'City Centres', which means that the railway stations will be developed as hubs of urban activity and connectivity, with proper integration of both sides of the city. The scheme also envisages the participation of private sector, state governments and local bodies in the redevelopment process.
Features
The redevelopment project will involve the installation of modern passenger amenities such as escalators, lifts, digital signage, CCTV cameras, Wi-Fi, waiting lounges, food courts and shopping areas.
The project will also ensure a well-designed traffic circulation, seamless inter-modal integration with metro, bus, taxi and other modes of transportation, and well-designed signage for the guidance of passengers.
The design of station buildings will be inspired by local culture, heritage and architecture. For example, Bihar's Muzaffarpur station will reflect the Mithila art form, while Kerala's Shornur and Kasargod stations will showcase the traditional architecture of the state.
Significance
Enhanced passenger experience:

The redeveloped stations will provide a comfortable and convenient travel experience to the passengers with improved facilities and services.

Increased non-fare revenue

: The redeveloped stations will generate additional revenue for the railways through the commercial exploitation of land and air space around the stations.

Improved safety and security:

The redeveloped stations will have better surveillance systems and emergency response mechanisms to ensure the safety and security of passengers and railway assets.

Boost the local economy:

The redeveloped stations will create employment opportunities for local people and stimulate economic activity around the stations.

Promotion of tourism and culture:

The redeveloped stations will showcase the rich cultural diversity and heritage of India and attract tourists from within and outside the country.
Steps taken to modernise railway infrastructure
Dedicated Freight Corridor:

India is building two dedicated freight corridors - Eastern Dedicated Freight Corridor (EDFC) and Western Dedicated Freight Corridor (WDFC) - to increase the speed and capacity of freight movement.

High-Speed Rail:

India is developing its first high-speed rail corridor between Mumbai and Ahmedabad with technical assistance from Japan.

Bullet Train:

India is also planning to introduce bullet trains on six routes - Delhi-Mumbai, Delhi-Kolkata, Mumbai-Chennai, Delhi-Chandigarh, Mumbai-Nagpur and Delhi-Varanasi - with an average speed of 250 kmph.

Metro Rail:

India has expanded its metro rail network to cover 18 cities with a total operational length of over 760 km. More metro projects are under construction or planning stage in various cities.

Semi-High-Speed Rail:

India has launched semi-high-speed trains such as Vande Bharat Express and Tejas Express with a maximum speed of 160 kmph on select routes.

Train 18:

India has indigenously developed Train 18, a semi-high-speed train set with a maximum speed of 180 kmph. The train has been named Vande Bharat Express and is currently running on Delhi-Varanasi and Delhi-Katra routes.
Challenges
Land acquisition:

Acquiring land for railway projects is a complex and time-consuming process involving multiple stakeholders and legal issues.

Environmental clearance:

Obtaining environmental clearance for railway projects is also a lengthy and cumbersome process involving various agencies and regulations.

Financial constraints

: Funding railway projects is a major challenge as the railways have a huge backlog of pending projects and a low operating ratio (ratio of working expenses to revenue).

Coordination issues:

Coordinating with various ministries, state governments, local bodies and private partners is also a challenge as they have different priorities, interests and expectations.

Technological gaps:

Adopting new technologies such as high-speed rail, bullet train and train 18 is also a challenge as they require skilled manpower, advanced equipment and quality standards.
Way forward
Simplify and streamline the land acquisition and environmental clearance processes

for railway projects by creating a single window mechanism and reducing the number of approvals required.

Mobilise additional resources for railway projects by exploring various sources such as public-private partnerships, multilateral funding, monetisation of assets and value-capture financing.

Enhance inter-ministerial, inter-state and inter-agency coordination

for railway projects by setting up a high-level committee or authority to oversee the planning, implementation and monitoring of the projects.

Upgrade the technological capabilities and skills of the railway staff by providing them with training, exposure and incentives to adopt new technologies and best practices.

Involve the stakeholders and beneficiaries of the railway projects such as passengers, local communities, civil society and media in the design, execution and evaluation of the projects.
By taking these measures, India can realise its dream of transforming its railway stations into world-class city centres that provide a pleasant and memorable travel experience to passengers and contribute to the overall urban development of the country.
Must Read Articles:
MODERNISATION OF INDIAN RAILWAYS: https://www.iasgyan.in/daily-current-affairs/modernisation-of-indian-railways
PRACTICE QUESTION
Q. How does the Indian railway system contribute to socio-economic development in the country? What challenges does it encounter in fulfilling this role, especially in terms of infrastructure and modernization? What steps can be taken to address these challenges and pave the way for a more impactful role of the railways in India's socio-economic progress?
https://epaper.thehindu.com/ccidist-ws/th/th_delhi/issues/46754/OPS/GG0BJ7JSL.1.png?cropFromPage=true