2nd WORLD LOCAL PRODUCTION FORUM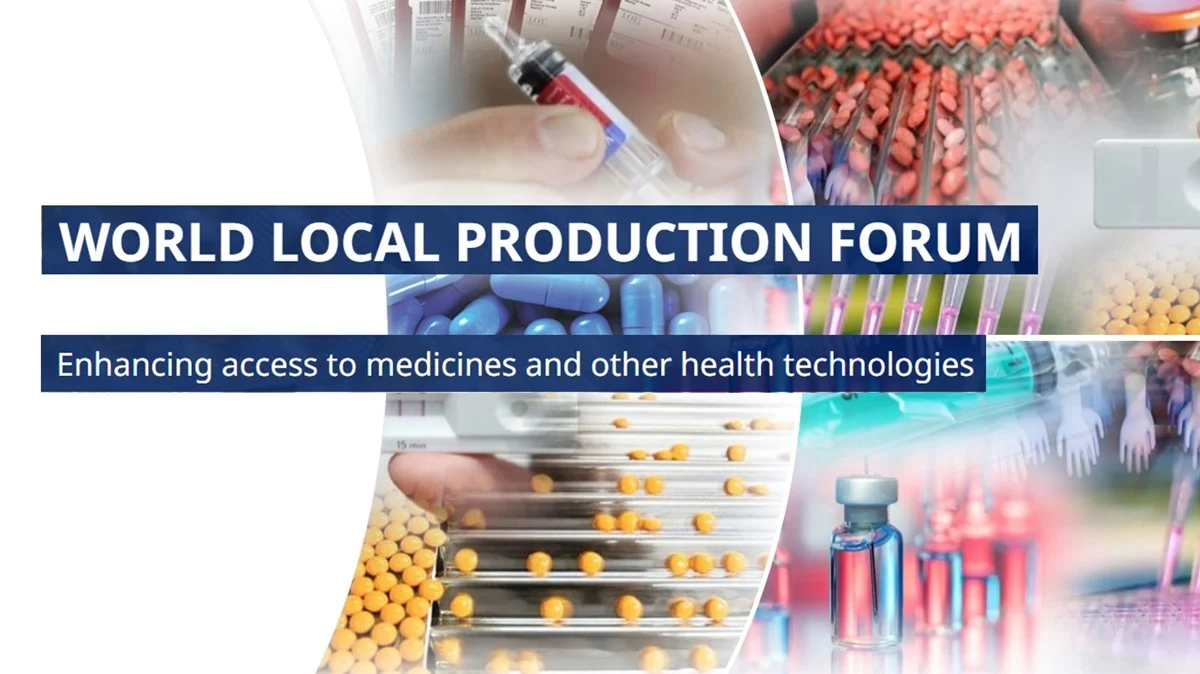 Copyright infringement not intended
Picture Courtesy: www.who.int
Context: The Indian delegation, led by the Union Minister of State for Chemicals and Fertilizers, attended the 2nd World Local Production Forum in The Hague, Netherlands.
Key Highlights
The 2nd World Local Production Forum aims to bring together approximately 800 high-level participants from various sectors, including government officials, international organizations, development partners, finance institutions, private sector representatives, civil society members, and academia.

This global event was initiated by the World Health Organization (WHO) to improve access to medicines and health technologies.

The forum serves as a platform to address issues related to local production of medicines and healthcare technologies to enhance accessibility and affordability, which is crucial for global public health.
During the visit, the Indian delegation signed a Memorandum of Intent with the Netherlands regarding cooperation in the field of medical product regulation.
The delegation visited the European Medicines Agency, which plays a crucial role in regulating medicines in the European Union. This visit aims to foster ties and exchange information on regulatory practices and standards.

The delegation visited Eindhoven to participate in the Kannada Rajyotsava 2023 Celebrations organized by the Shrigandha Holland Kannada Balaga.

Kannada Rajyotsava is an annual celebration that commemorates the formation of the Indian state of Karnataka

and it's celebrated with various cultural events and festivities.
Netherlands
The Netherlands is located in Northwestern Europe and has overseas territories in the Caribbean.
It shares land borders with Germany to the east and Belgium to the south.

It has a North Sea coastline to the north and west.
It also shares maritime borders with the United Kingdom, Germany, and Belgium in the North Sea.

Dutch is the official language of the Netherlands.
Amsterdam is the country's most populous city and is often considered the nominal capital, although the official capital of the Netherlands is Amsterdam.
It became the first country in the world to legalize same-sex marriage in 2001, marking a significant milestone in LGBTQ+ rights.
It consistently ranks high in various international indices, including press freedom, economic freedom, human development, quality of life, and happiness.
Must Read Articles:
WHO Global Summit on Traditional Medicine: https://www.iasgyan.in/daily-current-affairs/who-global-summit-on-traditional-medicine
PRACTICE QUESTION
Q. Which of the following country share a land boundary with the Netherlands:
1. Germany
2. Belgium
3. France
4. Denmark
How many of the above code is/are correct?
A) Only one
B) Only two
C) Only three
D) All four
Answer: B
Explanation: The Netherlands shares land boundaries with Germany and Belgium.