UPSC DAF ANALYSIS FOR CSE 2021 INTERVIEW
UPSC DAF ANALYSIS FOR CSE 2021 INTERVIEW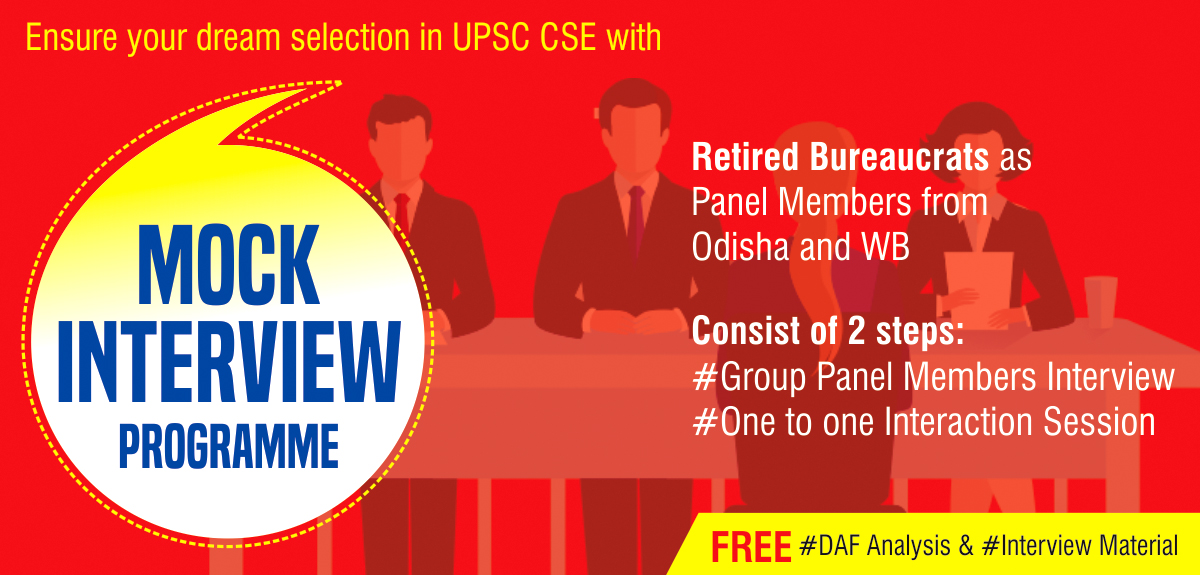 Dear students,
First of all, Heartiest Congratulations to all the UPSC CSE Mains 2021 successful candidates!!
You are just one step closer to achieving your Mussoorie dream!
All of you will now be interviewed by a panel of experts from various fields selected by the UPSC. This impartial panel examines whether the chosen one has the essential personality traits required by a civil servant. The panel selects candidates with basic personality traits that a civil servant is expected to have. The UPSC CSE personality test is conducted for a total of 275 marks.
EVALUATION CRITERION:
| | |
| --- | --- |
| Ø Reasoning capability | Ø Personal attributes relevant to interaction with others |
| Ø Awareness about political, social and economic issues | Ø Suitability as an administrator |
| Ø Depth of interest | Ø Appreciation towards different point of views |
| Ø Clarity in expression | Ø Intellectual level |
| Ø How strong you are in argument and narrative. | Ø Judgment capacity |
| Ø honesty, integrity, and leadership quality | Ø alertness |
The range of questions will include questions on hobby, why to join civil services, opinion on current/historic issues, knowledge educational background, optional subject, home state, international relations, current affairs etc. They may also provide situation-based question and seek the candidates' response on the same.
"Somebody once said that in looking for people to hire, you look for three qualities: integrity, intelligence, and energy. And if you don't have the first, the other two will kill you."
- Warren Buffet
You may think you have cleared the Mains stage and have the necessary knowledge, but now is the stage where you will be grilled on practical aspects. UPSC wants candidates who fill into the system of practical approach. In order to connect both, you need guidance from professionals who can train you well. And here is where Aptiplus's UPSC Mock Interview Guidance Program 2021, the ultimate UPSC Personality Test guidance, comes into picture as we have the unparalleled ability to teach how to manage this sensitive area.
Years of experience has made Apti Plus analyze the UPSC interview pattern that has led us to understand where they emphasize, what kind of questions they can ask and what answers they expect. To groom the aspirants on this aspect and in its endeavor to be your guiding light till you reach your destination of CSE 2021, Apti Plus brings to you its UPSC Mock Interview Guidance Program 2021, the ultimate UPSC Personality Test guidance. Learn to score 200+ marks and ensure your dream selection in UPSC CSE
To Register: https://www.aptiplus.in/online-registration-for-interview-guidance-program/
WHAT WE OFFER:
PERSONALISED ASSESSMENT AND MENTORSHIP SESSIONS
UPSC Mock interview are conducted in an environment similar to the actual UPSC interview. Esteemed panel members consisting of retired senior officials, personalities experts and prominent experts. Critical assessment based on human values, general knowledge and standards of conduct. Guidance on major shortcomings and suggestions for overcoming it. Post-interview performance appraisals are conducted by panel members. Interview videos are provided for self-assessment and analysis.
UPSC DAF ANALYSIS
Detailed Application Form provides preliminary information about you to the board. You must own everything you write down as your description. That is why half or more of interviews are related to DAF. Your DAF provides the interview board with clues about the questions that are relevant to you. The interview board initiates the interview with your DAF to give you time to normalize you to the interview.
You cannot ignore your DAF.
The reason is simple: the first impression is the best impression that one should make. Some even say the first impression is the last impression. Nobody wants to miss out on making a great opening impression as that can often be the decisive factor in determining whether there will be a second meeting or not!
It requires a lot of time to collect information about the details you have filled. Candidates should be fully aware of each and every word that is mentioned. Here is where Aptiplus's UPSC DAF Analysis comes handy.
To get questionnaire on DAF (CSE DAF analysis) send DAF to [email protected]
"Since interview preparation is one of the coolest phase of UPSC, it may turn out to be directionless. APTIPLUS UPSC DAF Analysis helped in this phase. The questions prepared by the APTIPLUS team were very specific and elaborate. They covered most of the questions from my DAF. I had to maintain a separate notebook for their answers and then prepare them. Also, I discussed some of my doubts with founder sir."
"I had given mock interviews with APTIPLUS twice in two years. The board members were very experienced and asked questions from diverse areas and that helped me remove my fear and hesitation."
-Ankit Shankar Mishra, AIR 294 CSE 2019.
"I had gone through Apti Plus Interview materials before my interview to get overview of topics which may be asked in the interview. Also, many questions were directly asked in interview from UPSC DAF questions sent to me by APTI PLUS due to which I could answer well. I wish APTIPLUS ACADEMY keeps guiding future aspirants and contribute to nation building in this way."
-Venkatraman Kavadikeri, AIR 363 in the civil services examination 2019.
UPSC DAF QUESTIONS WILL BE FROM THE FOLLOWING:
Personal Details:
meaning of name,

date of birth and its importance,

place of birth,

Home state,

centre of exam,

Parents' related questions

Category
Educational Qualifications:
Achievements

Institutions

Why civil services?

Reasons for poor academic performances, if any.

Questions on your graduation/optional subjects.
Employment Details:
Job profile/responsibilities.

Why you want to leave the job?

About the organisation, field, current developments etc.
Hobby Details:
For example if your hobby is cricket, then basic knowledge about cricketing terms, current developments, last match you watched, reforms in cricket, legalising betting, online gaming, new developments

etc
Preference Details:
If you make some unusual preferences for example- IPS over IAS or, IRS over IPS, then they will ask for a suitable reason.
INTERVIEW MATERIALS 2021
High-quality revolutionized learning modules that have been rigorously designed to ensure that you ace the interview.
"Actually, APTI PLUS Academy was the first Institute to send me the study materials. And I am really thankful to you. It's a very good team and a very prompt team. I really didn't know what to study at that point of time. And the materials you sent really helped me a lot. So yeah, thanks a lot."
-Medha Anand, AIR 311 CSE 2019.
WHAT APTIPLUS'S UPSC MOCK INTERVIEW GUIDANCE PROGRAMME 2021 TEACHES YOU?
Tips on how to create a natural and purpose-driven focused discussion.

Strengthen your ability to reflect, think strategically, make wise decisions, mental alertness, critical powers of assimilation, the ability for social cohesion and leadership

Capacity building to deal with open questions and to say different views

Guidance on how to portray yourself, speech, tone

How to maintain good body language and express clarity of thought, understanding

How to demonstrate your competence in civil services?

How do you provide balanced, honest, concise and accurate answers based on reasoning and logic?
"Your knowledge would take you up to the interview board room, but it is your personality that would sail you through…"
HALL OF FAME: