NARCO-TERRORISM: AN EMERGING SECURITY THREAT IN JAMMU AND KASHMIR
27th November, 2022
Mains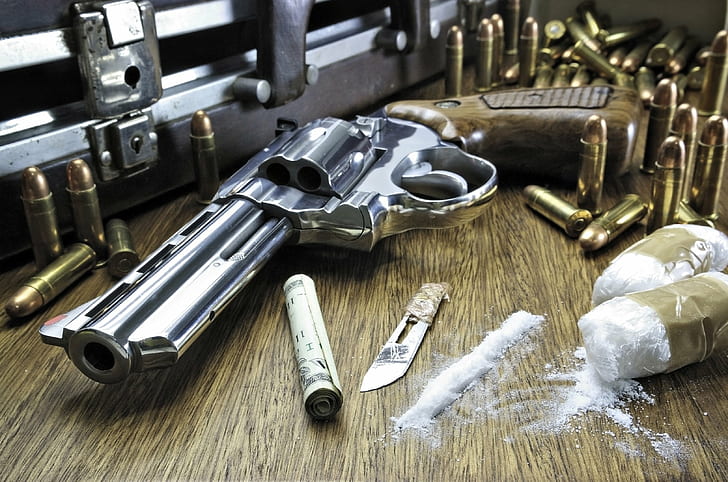 Disclaimer: Copyright infringement not intended.
Introduction
Jammu and Kashmir (J&K) has witnessed a 2000 percent surge in heroin-related drug seizures between 2017 and 2022—from 3,000 to more than 10,000. Most recently, in August 2022, the Border Security Force (BSF) recovered eight packets of heroin worth Rs 8 crores in the Samba district after a wounded terrorist fled back to Pakistan. Hundreds of crores worth of illegal consignments have been seized by the J&K police this year alone, particularly in Shopian and Pulwama.
As per the Ministry of Home Affairs (MHA), there has been a more than 75 percent decrease in net infiltration from across the border between 2018 and 2021 and more than 80 per cent reduction in the number of terrorist incidents during the same period. Despite such efforts by the security forces in eliminating those infiltrating the Line of Control, the drug menace has not abated.
Narco-Terrorism
Narco-terrorism refers to the nexus between narcotics and terrorism.
Narcoterrorism, in its original context, is understood to refer to the attempts of narcotics traffickers to influence the policies of a government or a society through violence and intimidation, and to hinder the enforcement of anti-drug laws by the systematic threat or use of such violence.
In short, Narco terrorism implies the nexus between drug syndicates and terrorists that facilitate and fund terrorist activities and influence government policies.
Narco-terrorism in Jammu and Kashmir
The drug trade in the past only covered Punjab and North Eastern states. Lately, Jammu and Kashmir have seen a steep rise in instances of narco-terrorism since 2021. Consumption of heroin in J&K and the upsurge in drug abuse cases have increased uneasiness among security forces as the smuggling of drugs is proportionally related to the terrorism in Jammu and Kashmir.
Pakistan has frequently used drug terrorism as a weapon to create trouble in Pakistan-bordered states in India. Drug-addicted youth lose their cognitive ability and shackle themselves in the chain of narco-abuse. Cognitive impairment accelerates and provides impetus to radicalise Kashmiri youth, and Pakistan leaves no time to exploit the sad condition of narco addicts. According to a survey conducted by AIIMS, Six lakh Kashmiris are stuck in the menace of drug abuse and require urgent attention as the long-delayed intervention will ultimately trigger the situation in Pakistan's favour.
Recent Incidents
Baramulla
In April 2022, a charge sheet against nine individuals—three Pakistani handlers and their six operatives in Kashmir—was filed in a special National Investigation Agency (NIA) court in Baramulla. The case concerned seizure of vast sums of arms, narcotics, and ammunition in 2021. As per the court documents, those arrested were a part of a network that sourced drugs, arms, and ammunition from across the border.
Kupwara
In May 2022, three people, including a woman, were arrested in Kupwara in a joint operation by the Rashtriya Rifles and the local police for possessing two Improvised Explosive Devices (IEDs) and seven kilograms of narcotics, specifically heroin. These items were being transferred to other regions in the Kashmir valley for aiding and abetting terrorism.
Border Area
In June 2022, J&K police busted a Lashkar-e-Taiba (LeT) module, which was disseminating funds procured from the sale of drugs to their jihadist brethren. The authorities also repossessed arms, vehicles, and ammunition from the terrorists. Drones have also been used to deliver opium across the border into J&K.
Decoding the Role of Pakistan
Narco-trade helps both Pakistan and militants to fund terror activities in Jammu and Kashmir and enfeeble cognitive behaviour of the youth that would drive Kashmiris towards illicit activities. Pakistan has accelerated its attempts to push drugs in Jammu and Kashmir as the security forces have foiled n number of drug smuggling attempts in the state. According to a European report, eighty per cent of drugs came to J&K from Pakistan in 2019.
Earlier in December 2020, Delhi Police had arrested five individuals—three from Kashmir, belonging to the Hizbul Mujahideen (HM) and the remaining two from Punjab—on narco-terrorism charges. Reports noted that Pakistan's Inter-Services Intelligence (ISI) was colluding with Khalistani terrorists and had established a 'K-2 (Kashmir–Khalistan) desk' to advance its proxy conflict.
The elaborate nexus included the involvement of Hizbul Mujahideen terrorists based in Pakistan and over ground workers (OGWs) in Kashmir.
Hizbul Mujahideen terrorists were tasked with handling the distribution of drugs for sale to their partners in the valley, who would cross state boundaries into Punjab for the illegal sale of drug consignment. The K-2's sleeper cells engage in financial transactions through hawala channels and have significant youth membership.
Law enforcement agencies in Kashmir are unanimous in their conclusion that for the purposes of terrorist financing, Pakistan-based terrorist groups are now resorting to sending in narcotics into the region.
One kilogram of heroin originating in Afghanistan, coming via Pakistan costs approximately Rs 5 lakh in South Asia and fetches nearly Rs 5 crore in the international market.
A portion of the drugs coming from Pakistan is sold in Kashmir, and the rest is transported into other parts of India.
Pulwama and Shopian are the epicenters of Kashmir's narco-terror racket. Along with Srinagar, these areas have a relatively higher income than the rest of Kashmir, and are easier to target by peddlers.
The narco-terrorism nexus of Pakistan became conspicuous when NIA busted the narco-terror module in Handwara during a routine checkup.
This is a new and deadlier challenge because narcotics will provide oxygen to terrorism.
Pakistan's proxy war in Kashmir was driven primarily by infiltration of trained terrorists in the Valley. It has started to fund these terror organisation by pushing narcotics and drug money into Jammu and Kashmir. It can be noted that the Afghan variety of drug is being pumped into Kashmir via Pakistan which is further pushed into Punjab via Jammu. Kashmiri farmers are also being forced into cultivating poppy to generate funds to finance street rage and terrorist violence.
The illicit trafficking in narcotics is often linked to arms smuggling, insurgency and organised crime. Illegal trade in narcotics and arms generate billions of dollars in the black market and is the major source of funding terrorism, insurgency and organised crime, which have international ramifications. Pakistan transports drugs and arms in Jammu and Kashmir using drones and tunnels. It is inconceivable to fight them without fighting the menace of drug trafficking.
Narco-terrorism for Pakistan is like killing two birds with one stone; it funds terror activities in Jammu and Kashmir and simultaneously mounts trouble for security forces in the state. As narco-terrorism requires an abundance of logistical and intelligence support, execution of the same is impossible without the collaboration of ISI and the Pakistani army.
Why is drug terrorism rising in J&K?
Crackdown on terror funding- Separatists and terror groups in Kashmir employ various means to gather funds for separatist and terror activities. Some of these activities include buying and selling properties, narco trade business, and operating hawala rackets. Recently, security forces busted the modus operandi of separatist and terror groups as they would indulge in the buying and selling properties in J&K and use that money to fund terror activities.
Also, Pakistan has been providing funds to Kashmiri terrorist outfits and madrasas in Kashmir to incite, misguide and radicalise the youth of Jammu and Kashmir. Since the abrogation of article 370, the security agencies have choked terrorist finances by either seizing or freezing the assets of separatists and terror outfits.
Covid 19-Covid-19 had an unprecedented impact on the socio-economic fabric of Jammu and Kashmir. Lockdown and unemployment might have forced people to consume drugs to escape the agony of unemployment and make money with ease. However, once they get entangled in the vicious web of narco-trade and drug addiction, it becomes strenuous to free themselves from the same.
Disruption of hawala rackets- The hawala racket is one of the most infamous value transfer systems used predominantly by criminals and terror outfits to funnel money for illicit activities. Pakistan and UAE smuggle money through hawala to fund terrorist organisations, separatists, and Madaras who recruit young people and finance terrorism in J&K. Under hawala system, money is smuggled in India through dormant companies and distributed among separatist organisations and terror groups to fund terror activities. To cut off the supply of illegal money there has been a considerable crackdown on the hawala racket to interrupt funding for narco-terrorism in Jammu and Kashmir.
Increased drug production in Afghanistan- Afghanistan is one of the largest opium drug producers in the world. According to the data provided by the UNODC, drug production in Afghanistan rose by 38% in 2021. Afghanistan transports illegal drugs via India to other international countries. Pakistan might be exploiting this route to fuel narco-terrorism in J&K.
An emerging trend in Narco-terrorism
Use of cryptocurrency- The heavy and effectual crackdown on the funding sources of terrorists by law enforcement forces and security forces drive terrorist to adopt substitute to gather funds for their illicit activities. The terror group bring cyberspace to their rescue to amass funds by staying anonymous and supporting their terror activities. Although there is no concrete proof to corroborate the use of cryptocurrency for narco-terrorism, various media houses highlight that terrorist groups have access to sources of digital money such as bitcoins for funding terror activities.
Cryptocurrencies are extensively used for narco-trade business as it eliminates the requirement of a middle-man. Cyberspace space is a more lucrative and easy earning source for people involved in narco-business, as the absence of a middle-man generates much more funds and money. Thus, there is a high possibility of the narco-terrorism trade shifting from public to cyberspace.
Implications
India is the crossroads between the 'Golden Triangle' and the 'Golden Crescent', two of the most significant opium production and trade hubs connecting South Asia with South East Asia. The drug trade has blossomed, due to weak institutional apparatus in these neighbouring countries, aided and abetted by state-sponsored actors.
Golden Triangle
The Golden Triangle is the area where the borders of Thailand, Laos, and Myanmar meet at the confluence of the Ruak and Mekong rivers. The name "Golden Triangle" refers to an area that overlaps the mountains of the three adjacent countries. It has been one of the largest opium-producing areas of the world since the 1950s. Most of the world's heroin came from the Golden Triangle until the early 21st century when Afghanistan became the world's largest producer. The majority of the region's opium is now produced in Myanmar and, to a lesser extent, Laos.
Golden Crescent
The Golden Crescent is the name given to one of Asia's two principal areas of illicit opium production (with the other being the Golden Triangle). Located at the crossroads of Central, South, and Western Asia, this space covers the mountainous peripheries of Afghanistan and Pakistan, extending into eastern Iran.
Pakistan's efforts to undermine normalcy in J&K, particularly after the August 2019 constitutional reforms, is rooted in its decades-long proxy war against India. Former Prime Minister Nawaz Sharif admitted to using narcotics to finance anti-India proscribed organisations, during an interview by The Washington Post in September 1994. Regardless of the frequent change of guards, little appears to have changed since then.
Narco-terrorism could be a key facilitator of Pakistan's strategy to undermine efforts to establish peace in the valley. Terrorists are also reportedly using drug money to fund misinformation campaigns.
LeT's front organisations like The Resistance Front (TRF) have propped up in the Valley and targeted killings of migrant labourers and members of minority communities like Sikhs and Kashmiri Pandits, have also surged in recent times. Organisations like the TRF are at the forefront of misinformation campaigns to 'secularise' militancy in the valley.
Reports note that over 52,000 individuals have become dependent on narcotics, primarily heroin. Apart from national security implications, this indicates a health epidemic.
The surge in the proportion of people indulging in drug abuse has inevitable ramifications for the state youth's integration into the polity. The more people fall into this trap, the more they will be unable to assimilate into the workforce and contribute to the economy.
Threat to the security of India
Extremism among Kashmiri Muslim youth- A person who regularly consumes drugs loses cognitive functions and the ability to make rational choices. There have been several instances when a person started consumption of religious propaganda and extremist ideas after consuming drugs. As a person can't differentiate between what is wrong and good for the person, he inevitably chooses the path of violence. Consumption of extremist content ultimately pushes a person on the trajectory of religious violence. More drug abuser means more future extremists in the state and the country. Extremist violence will force youth to pick up arms and fight against the nation.
Increase in the number of terror attacks- Accumulation of heavy terror funding leads to an increased number of terror attacks. Excessive funds bolster terror groups's capability to inflict heavy damage on the civilians and security forces. Terror groups might use extensive terror funds to buy armaments and recruit more youth in terror groups to carry out terror activities in the state of J&K.
Impact on Health
There is evidence to the effect that the enduring conflict situation has impacted the psychological health of a vast number of Kashmiris. As much as 45 percent of the population of the Kashmir Valley is suffering from mental distress, says a survey conducted by international humanitarian organization Médecins Sans Frontières or Doctors Without Borders (MSF).
The symptoms of depression are beginning to manifest themselves in growing use of drugs as a way to cope with mental health issues. In December 2021, Greater Kashmir reported that nearly 80% of drug users are in fact abusing heroin through needles. It is one of the costliest drugs and just devastates not just the one abusing it but his family and the entire social fabric.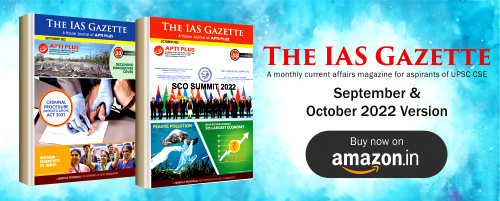 Steps being taken and Way Ahead
While security forces have effectively clamped down on terrorist activities in J&K, it is equally essential to strengthen soft-power capacities to curb and gradually eliminate growing substance abuse across the state. This is because the drug trade has direct links in the fight against terrorism.
Pertinently, the Central government had stopped the cross-border trade from Salamabad in Kashmir and Chakan da Bagh in Poonch on April 18, saying that "there had been regular reports that Pakistan is sending narcotics, illegal ammunition and funding terror in the state using this trade." Drug mafia threats also keep families from seeking help. Many families refused to speak on the record. Local residents accepted they are fast losing the next generation in the region to the drug menace.
The Ramban-Banihal National Highway, one of the two road links between Kashmir and mainland India, had turned into a major route for the drug mafia that has connections to Pakistan-based smugglers. This is after the Border Security Force (BSF) and the local police cut off heroin supply lines into Punjab. Recently, the Centre suspended trade with Pakistan-occupied J&K after reports of the routes being misused by Pakistan-based elements for pushing illegal weapons, narcotics and fake currency.
Rehabilitation programmes, for example, like those underway at the Drug De-Addiction and Treatment Centre at the Shri Maharaja Hari Singh Hospital in Srinagar, must be duplicated across the valley, especially so in rural areas. Avenues must be provided for addicted persons to seek counselling, and help in reintegration into mainstream society.
In March 2021, Rs 10 crores was allocated for drug rehabilitation measures as part of J&K's annual budget. To counter the drug menace, the J&K government has also set up counseling centres across all districts, and seminars have been conducted to spread awareness about this challenge. Furthermore, rehabilitation facilities in 10 out of 14 districts have been established under the National Action Plan for Drug Demand Reduction.
Operation Sadbhawna- Under Operation Sadbhawna, the Indian army has set up several de-addiction counselling centres for drug-addicted youth. Awareness camps are the second initiative under Operation Sadbahwna. It is of significant importance to acquaint people against drug menace. To implement the same Indian Army time occasionally organise drug awareness camps to caution people against the use of drugs. Under this initiative, anti-narco experts apprise people of the harmful side effects of drugs, adverse impact on health and the suffering of the community and humanity because of drug consumption.
Lieutenant Governor Manoj Sinha, launching the Nasha Mukt Jammu and Kashmir campaign on 1 September 2022, lauded the 'Zero Tolerance Policy" of the state police and anti-narcotics task force and pointed to the seizures of a large number of drugs in recent months as indicative of the effectiveness of the policy. Continued strong vigil by the state and central security forces and agencies is essential to eliminate the nexus between inter-state criminals and Pakistan-sponsored terror modules.
Some recommendations to curb narco-terrorism in J&K
Improving and extending the jurisdiction of ED- To monitor terrorist activity and foil their goals, military intelligence is necessary. Economic intelligence is likewise required to identify their finance and funding sources. Narcotics trade, funding and transportation should be promptly tracked and stopped beforehand. The Enforcement Directorate (ED) enters the picture in this situation as it investigates money laundering and transgressions of foreign exchange regulations. Enforcement Directorate has the potential to cut the roots of the hawala network operated by Pakistan and the UAE.
Anti-Drone Technology- Pakistan employs drones to transport narco-substances in J&K. Although LOC has an anti-drone facility still, many drones go undetected as the anti-drone structure is insufficient along the border. Another issue with the already existing anti-drone system is that due to insufficient availability they need to be constantly replaced from their original positions. Also, the technology is not up to the mark that doesn't help in recognising or shooting down drones. It is a high time to accelerate the manufacturing of indigenous anti-drone systems with the assistance of DRDO and private players for adequate anti-drone technology on the LOC and International border of India-Pakistan.
Conclusion
India's borders have always been vulnerable to narcotics for trans-shipment. Growing domestic consumption and easy access to narcotics is exposing the youth of Kashmir to a dangerous mix of drug addiction and violent extremism. Along with counter-terrorism J&K also needs a viable counter-narcotics policy, which is not subdued by the former. The cost of narco-terrorism can be very high unless it is addressed along with a security angle, at the societal level.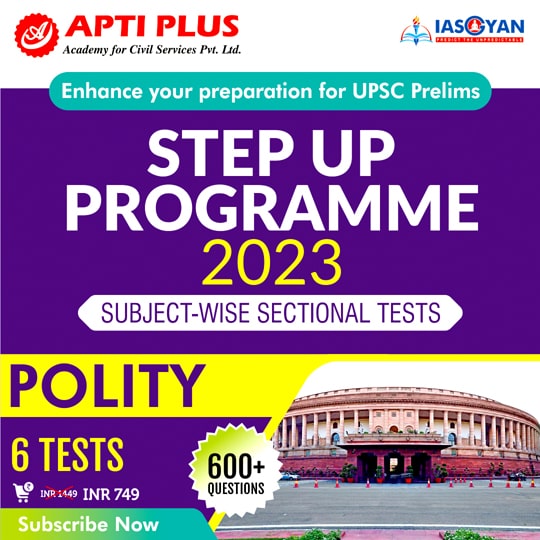 CITATIONS
Zulfikar Majid, "Narco-terrorism Biggest Challenge from Pakistan", Deccan Herald, 31 July 2022.
2.Pradeep Dutta, "Narco Terrorism: Pakistani Smuggler Shot At & Injured by Alert BSF; 8 Packets of Heroin Recovered", Times Now, 25 August 2022.
3."Development of Jammu & Kashmir", Press Information Bureau, Ministry of Home Affairs, Government of India, 22 March 2022.
4."Kupwara Police Files Charge sheet against 9 Accused in 'Narco-terrorism' Case", The Kashmir Press, 30 April 2022.
5.Zehru Nissa, "J&K Sees Rising Numbers of Women Involved in Heroin Abuse, Trafficking, and Peddling", The Wire, 10 August 2022.
6.Sheenu Sharma, "Jammu and Kashmir: Police Bust Lashkar-e-Taiba Narco-terror Funding Module in Budgam", India TV, 25 June 2022.
7."Pak Hatching Conspiracies to Disrupt Peace: DGP", Daily Excelsior, 1 August 2022.
8."Nexus between Punjab Gangsters, Jaish Terrorists: Jammu-Kashmir Probe Body", NDTV, 27 July 2022.
9."ISI Linking Khalistanis, Kashmir Outfits via Narco-terror: Delhi Police", South Asia Monitor, 7 December 2020.
10.Arvind Ojha, "Probe Agencies Unveil Pak Conspiracy in Punjab Terror, Narco Ops", India Today, 11 January 2022.
11.John Ward Anderson and Kamran Khan, "Heroin Plan by Top Pakistanis Alleged", The Washington Post, 12 September 1994.
12.Pradeep Dutta, "Drug Money Used to Fund 'Fake' Journalists in J&K to Unleash Fake Narratives to Portray India in a Bad Light", Times Now, 19 July 2022.
13.Anvit Srivastava, "Narco-terror Strikes: Over 52,000 Kashmiris Dependent on Drugs, 95% Use Heroin, Finds Study", News18, 13 July 2022.
14."Key Features of Budget 2021-2022", Finance Department, Jammu and Kashmir, March 2021.
15.Ayjaz Wani, "Kashmir's Rising Narco-terrorism: Why are Religious Leaders Silent?", Observer Research Foundation, 30 August 2022.
16."J&K: LG Manoj Sinha Launches Nasha Mukt J&K Campaign", All India Radio, 1 September 2022.
https://thewire.in/security/pakistans-plan-to-push-narcotics-into-jk-has-already-had-disastrous-consequences
https://www.synergiafoundation.org/insights/analyses-assessments/kashmir-new-haven-narcotics-and-arms
https://www.downtoearth.org.in/news/health/almost-half-of-the-population-of-kashmir-valley-mentally-ill-claims-survey-54011
[1] Björnehed, Emma. n.d. "Narco-Terrorism: The Merger of the War on Drugs and the War on Terror." Global Crime 6 (3&4): 306. https://www.diplomatie.gouv.fr/IMG/pdf/drogue-terreur.pdf.
[2] Björnehed, Emma. n.d. "Narco-Terrorism: The Merger of the War on Drugs and the War on Terror." Global Crime 6 (3&4): 306. https://www.diplomatie.gouv.fr/IMG/pdf/drogue-terreur.pdf.
[3] Prabha, Kshitij. n.d. "Narco-Terrorism and India's Security." Strategic Analysis: 24 (10): 1182.
[4] Prabha, Kshitij. n.d. "Narco-Terrorism and India's Security." Strategic Analysis: 24 (10): 1182.
[5] MAKHDOOMI, EMAAD. 2022. "Properties of terrorists belonging to J&K, based and operating from Pakistan and PoK, sold to fund terror in J&K." Greater Kashmir, July 14, 2022. https://www.greaterkashmir.com/todays-paper/front-page/properties-of-terrorists-belonging-to-jk-based-and-operating-from-pakistan-and-pok-sold-to-fund-terror-in-jk.
[6] "Pakistan's Narco-Terrorism in J&K Has Already Had Disastrous Consequences." n.d. The Wire. https://thewire.in/security/pakistans-plan-to-push-narcotics-into-jk-has-already-had-disastrous-consequences.
[7] CHAUDHURY, DIPANJAN R. 2020. "80 per cent of drugs entering the subcontinent are from Pakistan, says European reports." The Economic Times. https://economictimes.indiatimes.com/news/politics-and-nation/80-percent-of-drugs-entering-the-subcontinent-are-from-pakistan-says-european-reports/articleshow/78398447.cms.
[8] Pandit, M. S. 2021. "Handwara Narco-terror case: NIA recovers 91lakh." Times of India. https://m.timesofindia.com/india/handwara-narco-terror-case-nia-recovers-rs-91l-cash/articleshow/81477669.cms?utm_source=feedburner&utm_medium=feed&utm_campaign=Feed%3A+indiatimes%2FygoM+%28India+News%2C+Latest+News+in+India%2C+Live+News+India%2C+India+Bre.
[9] "NIA files supplementary charge sheet against seven accused in narco-terrorism case." n.d. The Economic Times. https://m.economictimes.com/news/defence/nia-files-supplementary-charge-sheet-against-seven-accused-in-narco-terrorism-case/articleshow/85716265.cms.
[10] Excelsior correspondent. 2022. "'Narco-militancy a major challenge' Pak hatching conspiracies to disrupt peace: DGP." Daily Excelsior (Jammu), August 9, 2022.
[11] "Why is drug abuse in Kashmir skyrocketing among the youth?" 2022. Frontline. https://frontline.thehindu.com/social-issues/poppy-in-the-valley-why-is-drug-abuse-in-kashmir-skyrocketing-among-the-youth/article65615892.ece.
[12] MAKHDOOMI, EMAAD. 2022. "Properties of terrorists belonging to J&K, based and operating from Pakistan and PoK, sold to fund terror in J&K." Greater Kashmir, July 14, 2022. https://www.greaterkashmir.com/todays-paper/front-page/properties-of-terrorists-belonging-to-jk-based-and-operating-from-pakistan-and-pok-sold-to-fund-terror-in-jk.
[13] Jain, Bharti. 2019. "Terror funding probe: Agencies zero-in on 30 properties in J&K owned by 8 separatists for seizure | India News." Times of India. https://timesofindia.indiatimes.com/india/terror-funding-probe-agencies-zero-in-on-30-properties-in-jk-owned-by-8-separatists-for-seizure/articleshow/68595139.cms.
[14] "J&K Security Forces Foil Big Hawala Racket Near LoC, Several Lakh Rupees Recovered." 2021. News18. https://www.news18.com/news/india/jk-security-forces-foil-big-hawala-racket-near-loc-several-lakh-rupees-recovered-4068650.html.
[15] Landay, Jonathan. 2021. "Profits and poppy: Afghanistan's illegal drug trade a boon for Taliban." Reuters. https://www.reuters.com/world/asia-pacific/profits-poppy-afghanistans-illegal-drug-trade-boon-taliban-2021-08-16/.
[16] TRIPATHI, RAHUL. 2022. "Afghanistan, Pak, NE neighborhood fueling India's drug concerns." The Economic Times, January 4, 2022. https://economictimes.indiatimes.com/news/international/world-news/afghanistan-pak-ne-neighborhood-fuelling-indias-drug-concerns/articleshow/88676852.cms.
[17] Basra, Rajan. 2019. "Drugs and Terrorism: The Overlaps in Europe." ICSR. https://icsr.info/wp-content/uploads/2019/11/ICSR-Report-Drugs-and-Terrorism-The-Overlaps-in-Europe.pdf.
[18] Dion-Schwarz, Cynthia, David Manheim, and Patrick B. Johnston. 2019. Terrorist Use of Cryptocurrencies: Technical and Organizational Barriers and Future Threats. N.p.: RAND Corporation.
[19] Dion-Schwarz, Cynthia, David Manheim, and Patrick B. Johnston. 2019. Terrorist Use of Cryptocurrencies: Technical and Organizational Barriers and Future Threats. N.p.: RAND Corporation.
[20] Excelsior, Daily. 2022. "Money generated from drugs being used for anti-India activities: Shah." Daily Excelsior, August 31, 2022. https://www.dailyexcelsior.com/money-generated-from-drugs-being-used-for-anti-india-activities-shah/.
[21] Singh, Tavleen, and Farooq Wani. 2020. "Operation Sadbhavna: Army's helping hand in Kashmir." The Financial Express, December 28, 2020. https://www.financialexpress.com/defence/operation-sadbhavna-armys-helping-hand-in-kashmir/2158817/.
[22] "J-K: Indian Army organizes drug awareness camp in Baramulla." 2022. ThePrint. https://theprint.in/india/j-k-indian-army-organizes-drug-awareness-camp-in-baramulla/873775/.
[23] Greater Kashmir. 2022. "J&K first UT to have comprehensive drug de-addiction policy after Punjab." June 17, 2022. https://www.greaterkashmir.com/kashmir/jk-first-ut-to-have-comprehensive-drug-de-addiction-policy-after-punjab.
[24] Greater Kashmir. 2022. "J&K first UT to have comprehensive drug de-addiction policy after Punjab." June 17, 2022. https://www.greaterkashmir.com/kashmir/jk-first-ut-to-have-comprehensive-drug-de-addiction-policy-after-punjab.
[25] Sharma, Ankur. 2022. "Insufficient Anti-Drone Systems Giving Tough Time to BSF on Indo-Pak Border, Advantage to Enemy." News18. https://www.news18.com/news/india/insufficient-faulty-anti-drone-systems-giving-tough-time-to-bsf-on-indo-pak-border-5427811.html