MONOCLONAL ANTIBODY COCKTAIL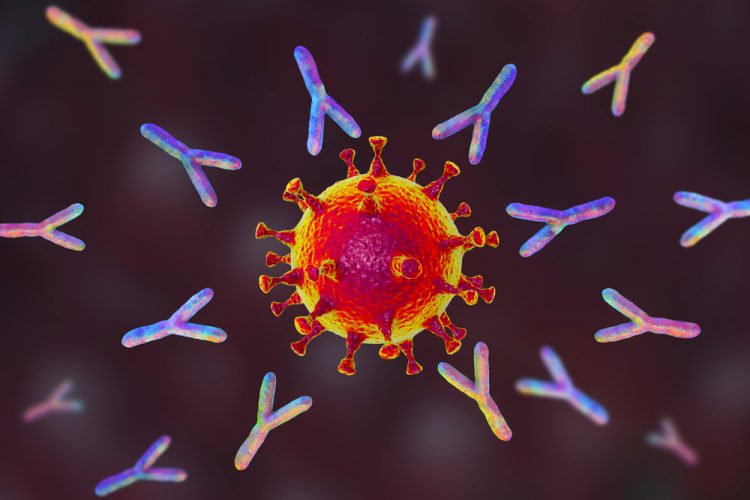 Introduction
An experimental monoclonal antibody cocktail, REGEN-COV2, has been found to be a life-saving treatment for some of the most severely affected Covid-19 patients.
What are monoclonal antibodies?
To fight a viral infection, our bodies create proteins known as antibodies.
Monoclonal antibodies are artificial antibodies that mimic the activity of our immune systems.
They are produced through a process that involves extracting specific antibodies from human blood and then cloning them.
These monoclonal antibodies are designed to target a virus or a specific part of one — for instance, REGEN-COV2 is a cocktail of two monoclonal antibodies developed to target the SARS-CoV-2 spike protein.
The monoclonal antibodies bind to specific parts of the spike protein, blocking its ability to infect healthy cells.
Besides Covid-19, monoclonal antibodies have been used in the treatment of cancers as well as Ebola and HIV.
In a nutshell,
Monoclonal antibodies are man-made proteins that act like human antibodies in the immune system. There are 4 different ways they can be made and are named based on what they are made of.
Murine: These are made from mouse proteins and the names of the treatments end in -omab.
Chimeric: These proteins are a combination of part mouse and part human and the names of the treatments end in -ximab.
Humanized: These are made from small parts of mouse proteins attached to human proteins and the names of the treatments end in -zumab
Human: These are fully human proteins and the names of the treatments end in -umab.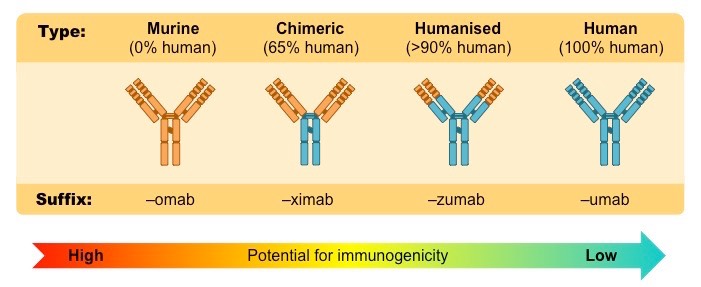 What does the new study show?
The University of Oxford said that for hospitalized patients with severe Covid-19 who have not mounted a natural antibody response of their own, Regeneron's monoclonal antibody cocktail reduces the risk of death by a fifth compared to those who had received standard care.
Thus, for every 100 such patients treated with the antibody combination, there would be six fewer deaths.
The therapy reduced the hospital stay of patients lacking their own natural antibody response by four days. It also reduced their risk of requiring a ventilator.
However, no such benefits were seen in the overall study population, which includes patients who have been able to mount a natural antibody response.
These findings basically mean that the therapy would be most beneficial for those who have not been able to develop their own antibody response, even if they had developed severe symptoms or been hospitalized.
Is this therapy available in India?
REGEN-COV2 is available in India through a tie-up between Swiss drug giant Roche and Indian company Cipla.
The therapy, a combination of monoclonal antibodies casirivimab and imdevimab, had received the Central Drugs Standard Control Organisation's restricted emergency use permission.
Another antibody cocktail therapy — Eli Lilly's bamlanivimab and etesevimab —received a similar emergency approval.
Both antibody cocktails are indicated for use in those with mild to moderate Covid-19 who do not require oxygen and who are at a high risk of progressing to severe disease.

Monoclonal Antibodies and Convalescent Plasma Therapy
Convalescent plasma therapy involves providing antibodies from a recovered Covid-19 patient's plasma.
This means that those receiving this therapy would be getting all the antibodies the recovered patient has made.
Monoclonal antibodies are when you take a specific antibody and mass-manufacture it in a factory.
For antibody cocktails, you provide a combination of two or more such antibodies.
Monoclonal antibodies are "extremely pure" due to their homogenous nature.
India recently dropped the use of convalescent plasma as an "off-label" option from its guidance on Covid-19 treatment.
Over the last eight months, evidence from trials has shown it has no significant benefits in improving patient outcomes.
Compared with plasma, scientists have expressed more confidence in the promise of monoclonal antibodies.
Both antibody-based therapies, they differ in the way they are made.
Convalescent plasma comes from people who donate their plasma, and monoclonal antibodies are essentially made in a factory.
The big difference is that every unit of plasma is a little different, whereas monoclonal antibodies tend to be a standard product where every vial is the same.