LAST MINUTE TIPS FOR UPSC CSE 2020 MAINS
LAST MINUTE TIPS FOR UPSC CSE 2020 MAINS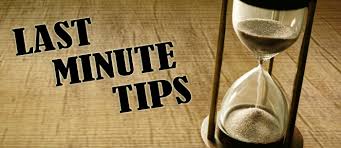 The IAS mains exam 2020 is scheduled to begin from tomorrow. It will be held on January 8, 9, 10, 16 and 17, 2021. It will have nine descriptive papers, which will be conducted on the above mentioned 5 days.
The entire APTI PLUS family acknowledges the intensive journey of all the aspirants writing the mains from tomorrow which has been filled with massive learning experiences and insights. The only thing left is to translate all your hard work, strategies, learning, and knowledge onto the exam sheets.
Keep this in mind while attempting….
Main Examination is intended to assess the overall intellectual traits and depth of understanding of candidates rather than merely the range of their information and memory. The questions are likely to test the candidate's basic understanding of all relevant issues, and ability to analyze, and take a view on conflicting socio-economic goals, objectives and demands. 'Mains' assesses the quality of thoughts and content of one's mind. These will enter subconsciously into one's answer sheets.
USEFUL INSIGHTS GAINED FROM YEARS' OF EXPERIENCE:
Mains exam is in specific like a marathon.

Follow a balanced approach in all the papers alike.

Answers must be selectively and effectively dealt, through better presentation.

Time management, will remain the most important aspect and yet a challenge in the Mains exam.

Handle the questions in a brief, concise yet analyzed manner.

Be effective, quick, rational, and pragmatic in handling each paper.

In case of 10 markers, one must be careful to balance the answers, word limit, and to the point crisp answers.

In 15 markers, one needs to elaborate, reason, substantiate, elucidate and analyze in detailed manner.

One needs to begin the paper with best presentation. For example: chart a map, make subheadings etc.

Answer has to be written with basic, standard knowledge, information, coverage.

Mains exam requires selective (specific to the demand of the question), organized application (align with the question and multiple sub-set of questions), effective presentation (use of underlining of keywords, diagrams, flowchart, quotes, facts, all possible multiple dimensions) in a structured manner.

In GS-1, paper completion, objectivity, word limit will matter. In GS-2, analysis, on-spot presentation, as per sub-sections, with extensive coverage of current affairs in the presentation will be focus. GS-3 demands scientific, conceptually accurate, and systematic pointwise writing. GS-4 would require handling case-studies questions effectively and examples from Public Service, appropriately.

Essay requires language competency, articulation, effective communication of ideas, objectives, issues and detailed analysis of complex problem-solving dimensions. Make a list of random points on rough page, arrange an order with thematic headings in a broad manner. Ensure to end with an equally impactful end, with nuanced suggestion, positive- constructive endnote.
GENERAL TIPS:
DO's:
Try to relax by meditating and praying.

Check your centre, admit card, black ball point pens.

Take timely dinner and adequate sleep.

Visit the examination centre a day before the exam, to avoid any last-minute confusion.

Get your biological clock tuned to the exam timings.

Bring the e-Admit Card (print out) along with the (original) Photo Identity Card, whose number is mentioned in the e-Admit Card, in each session to secure admission to Examination Hall.

Make sure to carry sufficient number of pens for writing the paper.

Reach the exam venue at least half an hour before the commencement of the exam.

Read the 'Special Instructions for candidates admitted to the Examination' given in the 'Rules for the Examination' available in Examination Notice and the 'Poster' containing instructions displayed outside the Examination Venue.

Wearing of mask/face cover is mandatory for all candidates.

You may carry your own hand sanitizer (small size) in transparent bottle.

You need to follow COVID 19 norms of 'social distancing' as well as 'personal hygiene' inside the Examination Halls/Rooms as well as in the premises of the Venue.

You may take chocolate for the exam to ease the anxiety level.

You may carry normal watch.
DON'Ts:
Do not to bring any valuables/ costly items and bags to the Examination Venue.

Don't sleep during the day as it may create difficulty in the night.

Don't discuss about exam as it will increase anxiety level.

Do not read any new study material.

Avoid Distractions – especially social media.

You should not be in possession of any electronic equipment or programmable device or storage media.

Watches fitted with any special accessory that might be used as communication device or smart watches are strictly prohibited.

Do not to bring any valuables/ costly items and bags to the Examination Venue.

Do not discuss morning Paper questions during the exam break.

Don't panic and be ready for surprises, because that's what UPSC is known for.

Don't lose hope even if there are difficult questions. Keep calm.

Avoid eating too much during the break.
Remember, when you aspire for something, the entire universe conspires to help you achieve it…..
You have everything that one needs to crack this exam. Try completing the papers in exam hall. Rest will follow. Remember, it is the relative performance that will matter on the exam day. Put in your best performance, run the fastest you can, and you shall have what you want.
Preparing for this exam, and performing to be selected in this exam, are like two sides of the same coin. One needs an effective translation, within those 9 days of Mains exam.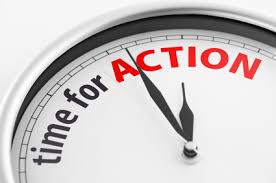 BEST OF LUCK!!