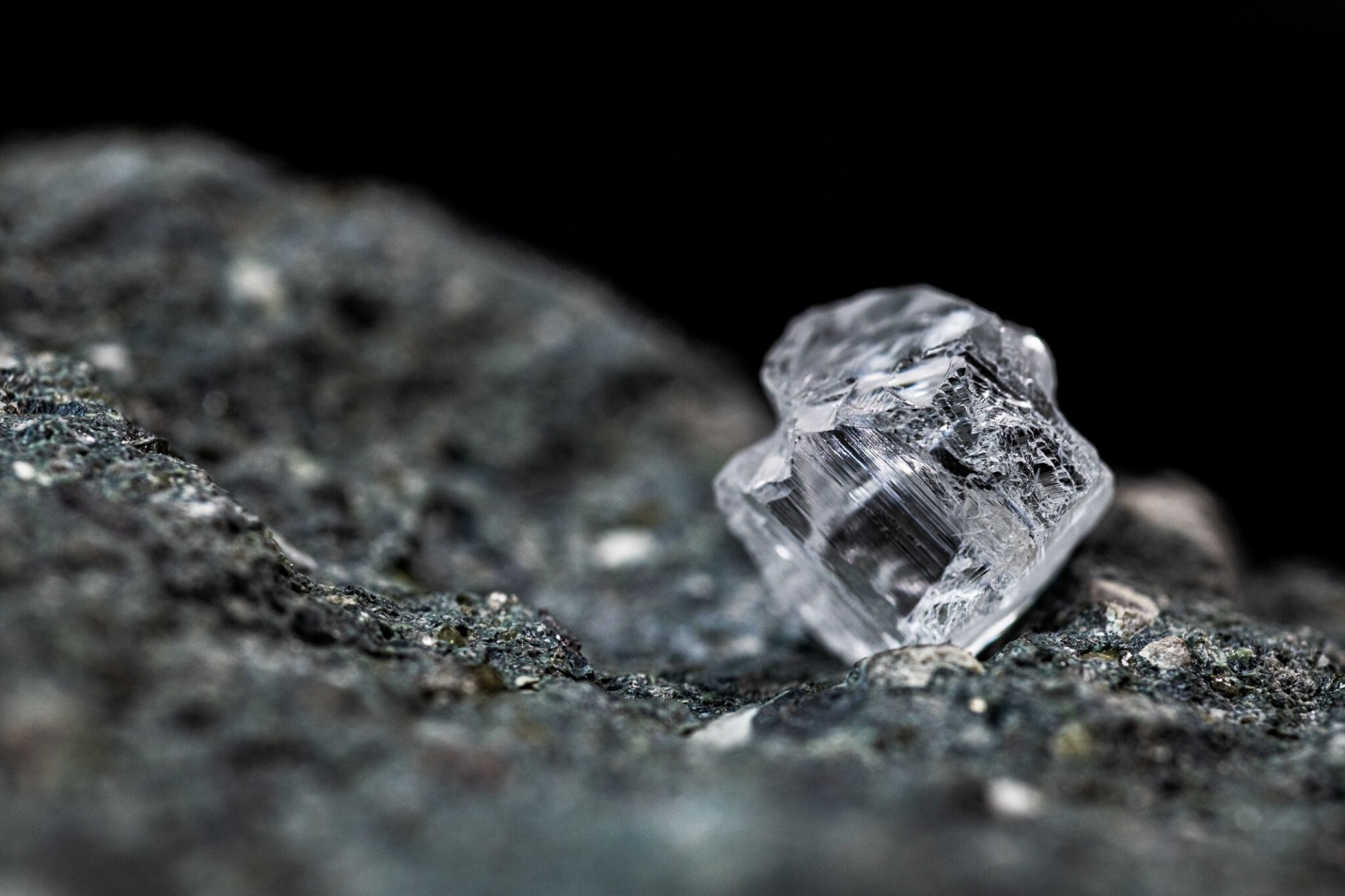 Copyright infringement not intended
Picture Courtesy: www.businessworld.in
Context: The Gems and Jewellery Export Promotion Council (GJEPC) has taken several steps to address the crisis in the diamond industry due to a lack of demand for polished natural diamonds and studded jewellery in the international market.
Key Highlights
Appeal to Halt Rough Diamond Imports

:

GJEPC has appealed to the diamond industry to stop importing rough diamonds from October 15 to December 15. This measure is aimed at managing the imbalance between supply and demand, as well as stabilizing prices in the face of declining exports and increasing inventories of polished diamonds.

Decline in Demand:

GJEPC noted that demand for loose polished diamonds and jewellery from major economies like the USA and China has been declining for several quarters. This decline has resulted in a 25% decrease in exports from January to August, with a similar trend seen in September. As a result, inventories of polished diamonds have increased, leading to softer prices.

Outreach to Diamond Mining Companies

:

GJEPC has reached out to major diamond mining companies, informing them of the industry's short-term challenges and requesting their support. This suggests a collaborative effort to address the issues facing the diamond industry.

Temporary Import Halt

:

It was suggested that members of the industry voluntarily halt the import of rough diamonds from mid-October to mid-December. This is seen as a way to better align supply with demand.
Rough Diamonds
●It is also known as raw or uncut diamonds, which are natural gemstones that have not yet undergone the process of cutting, polishing, and faceting that transforms them into the sparkling, polished diamonds we commonly see in jewellery. These diamonds are in their natural state, directly as they were extracted from the earth.
●Rough diamonds typically have a dull and unimpressive appearance when first mined. They lack the brilliance and fire that polished diamonds exhibit. Their surfaces may be irregular, and they often have a frosted or glassy texture.
●Rough diamonds are graded based on the 4Cs—carat weight, colour, clarity, and cut. These factors help determine the quality and potential value of the polished diamond that can be obtained. Laboratories such as the Gemological Institute of America (GIA) provide certificates for polished diamonds that detail these characteristics.
Conclusion
The diamond industry is facing significant challenges related to reduced demand, and industry leaders are taking proactive measures to mitigate the impact on businesses and livelihoods while striving to restore balance in the market.
Must Read Articles:
Lab Grown Diamond: https://www.iasgyan.in/daily-current-affairs/lab-grown-diamond
PRACTICE QUESTION
Q. What are rough diamonds?
A) Polished gemstones
B) Synthetic diamonds
C) Natural gemstones in their uncut state
D) Industrial-grade diamonds
Correct Answer: C
Explanation:
Rough diamonds are natural gemstones that have not yet undergone the cutting, polishing, and faceting process. They are in their natural, uncut state as they were extracted from the earth.