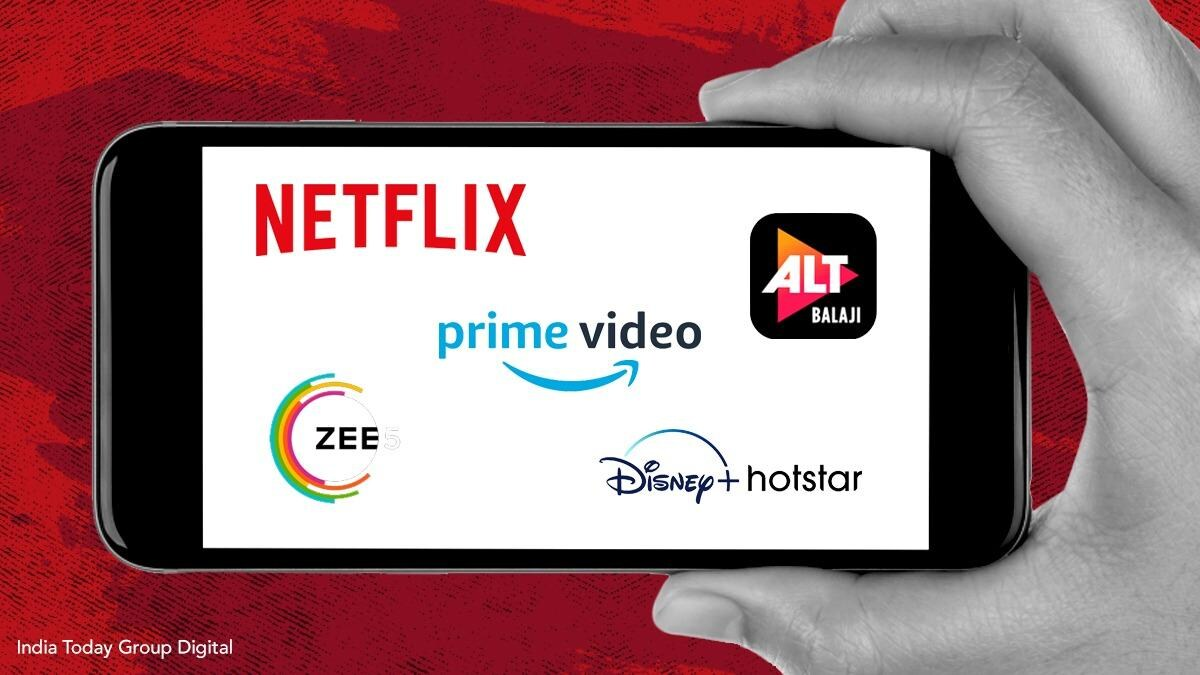 Copyright infringement not intended
Picture Courtesy: India Today
Context: The Telecom Disputes Settlement and Appellate Tribunal (TDSAT) passed an interim order stating that over-the-top (OTT) platforms like Hotstar are not under the jurisdiction of the Telecom Regulatory Authority of India (TRAI) but are governed by the Information Technology Rules 2021.
Details
The Telecom Disputes Settlement and Appellate Tribunal (TDSAT) ruling clarifies that OTT platforms in India fall under the purview of the Ministry of Electronics and Information Technology and are regulated by the Information Technology Rules, rather than being regulated as telecom services by TRAI.

This decision came in response to a petition filed by the All India Digital Cable Federation (AIDCF), which alleged that free streaming of ICC Cricket World Cup matches on mobile devices by Star India through its platform Disney+Hotstar was discriminatory under TRAI regulations.
OTT Platforms in India
Introduction
Over-the-top (OTT) platforms are internet-based streaming services that provide users access to audio and video content stored on their platforms. They offer a wide variety of content, ranging from feature films and documentaries to web series and podcasts.
OTT platforms have become a popular source of entertainment for many Indians, especially during the pandemic when many online creative artists chose to push their material to run on these OTTs and received an enormous reaction. According to a report, India's OTT viewership stands at 43 million people and is projected to rise to 50 million by the end of 2023.
Controversy and Regulation on OTT Platforms
Criticism and Concerns
The rapid rise of OTT platforms has undoubtedly revolutionized entertainment, but it has not been without its share of criticisms. Detractors argue that the content available on these platforms often crosses the line into obscenity and vulgarity. Such content, they claim, adversely affects impressionable minds, leading to increased criminal tendencies and societal unrest. These concerns have particularly focused on the impact of explicit content on children and vulnerable sections of society.
Regulatory Discrepancies
In the realm of traditional media, cinema releases are regulated by the Central Board of Film Certification (CBFC) and the Cinematographic Act 1952. Television content is overseen by the Broadcasting Content Complaints Council (BCCC). However, OTT platforms, despite their widespread influence, do not have a dedicated regulatory body.

Initially, OTT platforms operated under self-regulatory frameworks. However, concerns regarding the content's explicit nature, including themes of sex, violence, abuse, vulgarity, obscenity, and disrespect to religious sentiments, prompted regulatory intervention. To address these concerns, the Indian government made significant amendments to the Government of India (Allocation of Business) Rules, 1961. Consequently, the Ministry of Information and Broadcasting now oversees the content disseminated by these platforms.
Balancing Creativity and Responsibility
The mounting controversies and public outcry raise a crucial question: is censorship and regulation of OTT platforms a necessity? Advocates argue that regulation is vital to curb explicit and potentially harmful content. They assert that a regulatory body akin to CBFC or BCCC could establish guidelines, ensuring content aligns with societal values and cultural sensitivities.

Opponents of stringent regulation emphasize the importance of creative freedom. They argue that excessive censorship might stifle artistic expression and impede storytelling, limiting the diversity of narratives available to viewers.
Some possible ways forward for regulating OTT platforms
Dedicated Regulatory Body: Having a specific body dedicated to overseeing OTT platforms ensures focused attention and expertise in dealing with the complexities of the digital media landscape. It can streamline the regulatory process and enhance enforcement.

Licensing Requirements:

Licensing can establish minimum standards that OTT platforms must meet, ensuring they have proper mechanisms in place for grievance redressal and content moderation. This ensures a safer environment for users and allows the government to hold platforms accountable.

Promotion of Indian Content

: Mandating a percentage of Indian content encourages the growth of the domestic entertainment industry. It provides a platform for local talent, strengthens cultural identity, and supports the economy by boosting the creative sector.

Collaboration on a Code of Ethics

: Developing a code of ethics in collaboration with platforms and civil society ensures transparency and fairness. It sets clear guidelines for what is acceptable content, addressing concerns like hate speech and violence. This collaboration can also involve periodic reviews and updates to adapt to evolving societal norms.

Balancing Freedom of Expression

: Striking a balance between regulation and freedom of expression is crucial. A well-defined code of ethics and transparent guidelines provide clarity to content creators, allowing them to express themselves creatively within acceptable boundaries, ensuring that neither artistic freedom nor public safety is compromised.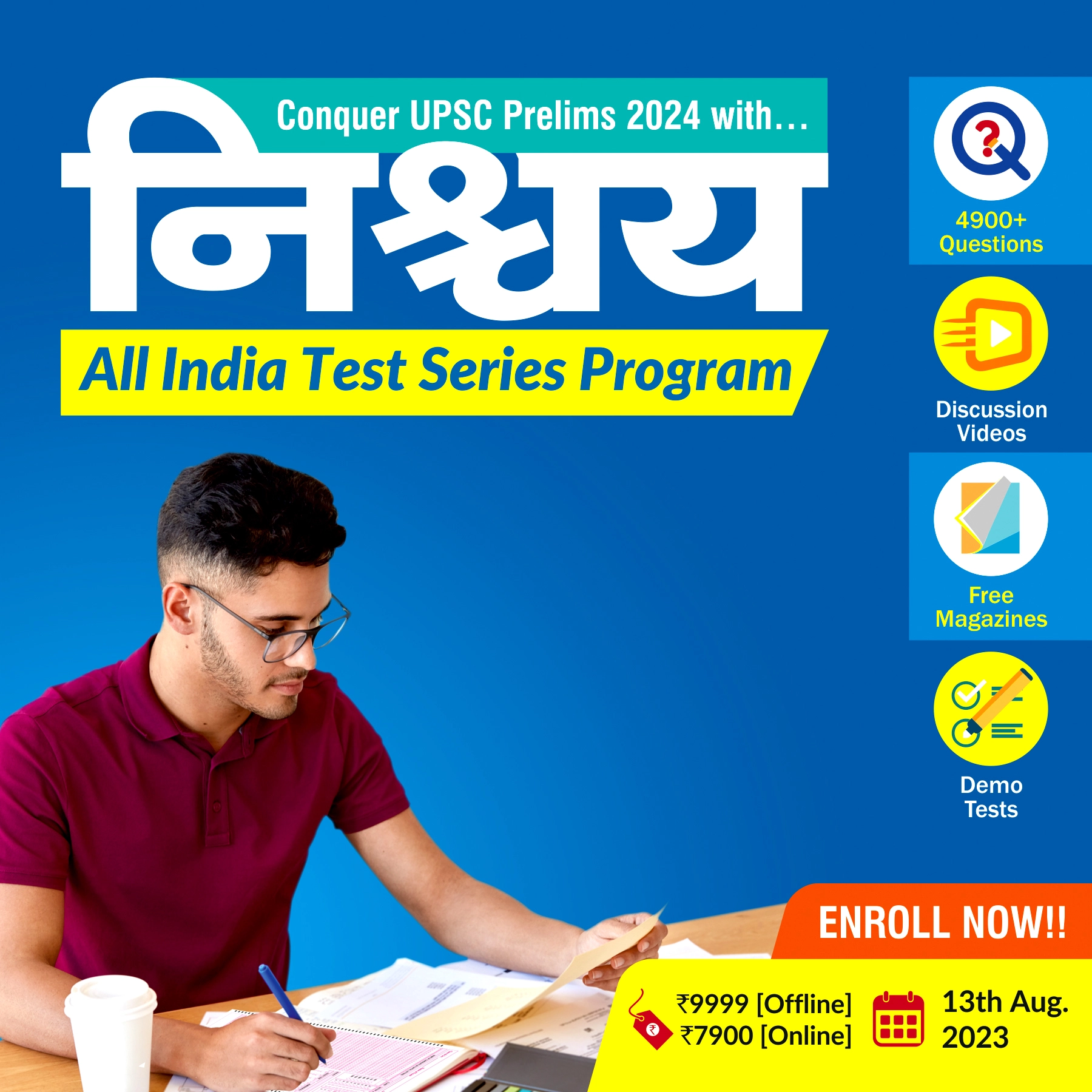 Conclusion
OTT platforms in India have emerged as a powerful and influential medium of communication and entertainment. They have also opened up new avenues and opportunities for creative expression and innovation. However, they also pose some challenges and risks that need to be addressed through effective and appropriate regulation. Regulation should not hamper the growth and potential of OTT platforms but rather enable them to flourish in a responsible and sustainable manner.
Must Read Articles:
Government Regulation Of Ott Platforms: https://www.iasgyan.in/ig-uploads/pdf/info_govt_regulation_ott_platform.pdf
Regulatory Mechanisms For OTTS: https://www.iasgyan.in/daily-current-affairs/regulatory-mechanisms-for-otts
Amendments to the Information Technology (Intermediary Guidelines and Digital Media Ethics Code) Rules, 2021 (IT Rules, 2021): https://www.iasgyan.in/daily-current-affairs/amendments-to-the-information-technology-intermediary-guidelines-and-digital-media-ethics-code-rules
PRACTICE QUESTION
Q. Given the growing influence of OTT (Over-The-Top) platforms in the entertainment industry, what are the key challenges faced by regulatory bodies worldwide in balancing the need for creative freedom and consumer protection, and how are different countries addressing these issues to ensure a fair and responsible ecosystem?