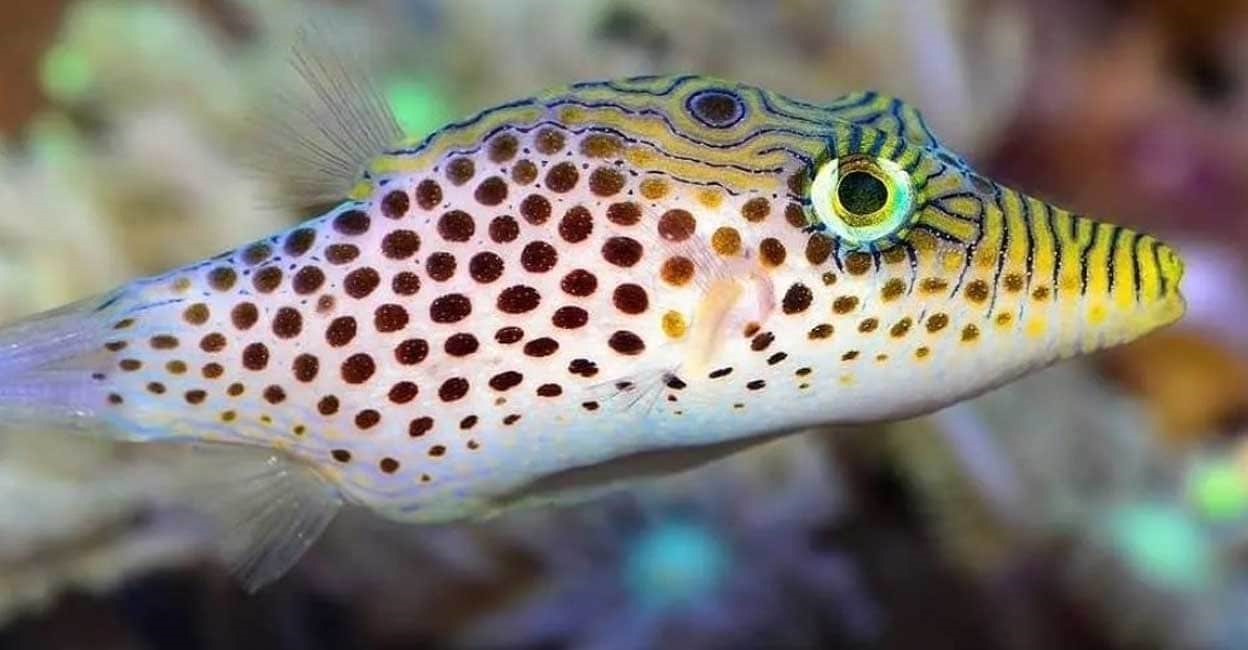 Disclaimer: Copyright infringement not intended.
Context
A "super rare" creature that roams in the depths of the ocean has been spotted off the coast of Australia.
What is a Leopard Toby Puffer?
It is a deep-water reef species that is relatively new to the aquarium trade.
The fish has both stripes on its anterior and spots along its sides, with touches of iridescent blue highlighting the eyes and tail.
Members of the Canthigaster genus are called Sharp-nosed Puffers or Tobies.
It lacks pelvic fins, but has learned to use the pectoral fins to move about the aquarium.
The Leopard Toby Puffer eats a variety of food, including squid, krill, clams, and hard-shelled shrimp to help wear down their ever-growing teeth.
PRACTICE QUESTION
Q. Recently, Leopard Toby Puffer was in the news. What is it?
1.Deep-water reef species
2.Starfish species
3.Sea Anemone
4.Plankton
Choose the correct code.
1. A
2. B
3. C
4. D
Answer
Option 1. A