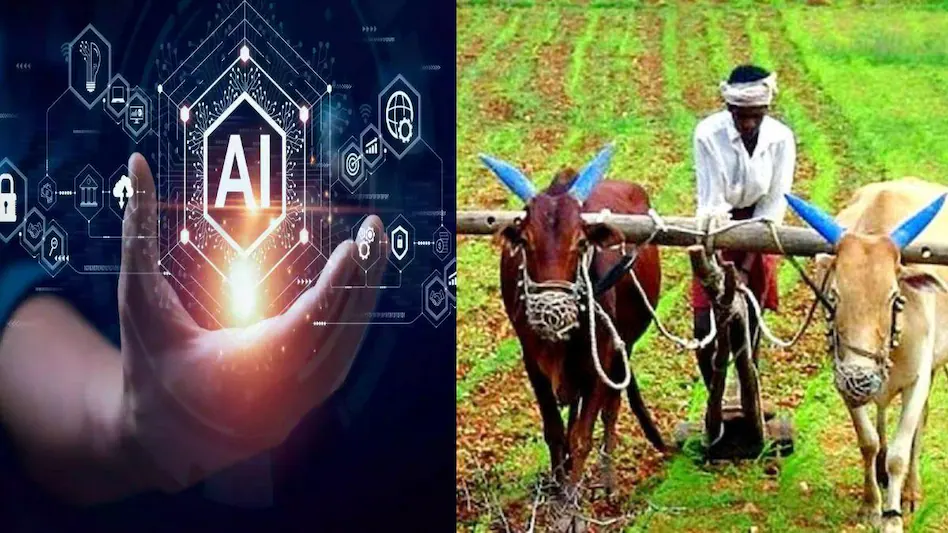 Copyright infringement not intended
Picture Courtesy: www.kisantak.in
Context: Krishi 24/7 is the first-ever AI-powered solution designed to automate agricultural news monitoring and analysis, fulfilling the crucial need for an efficient mechanism to identify and manage relevant agricultural news articles.
Details
Krishi 24/7, developed through collaboration between the Department of Agriculture and Farmers Welfare (DA&FW) and the Wadhwani Institute for Artificial Intelligence (Wadhwani AI) with support from Google.org, represents a significant advancement in the field of agricultural news monitoring and analysis.

This AI-powered solution aims to streamline the process of identifying and managing agricultural news articles, enabling timely decision-making for the benefit of farmers and sustainable agricultural growth.
Key features and functions of Krishi 24/7 include:
Krishi 24/7 automatically scans agricultural news articles published online in multiple languages.

The tool translates news articles into English, ensuring that the information is accessible and understandable to a wider audience.

Krishi 24/7 extracts crucial information from news articles,

including headlines, crop names, event types, dates, locations, severity, summaries, and source links.

The solution provides near real-time monitoring of news articles

related to the agricultural ecosystem, allowing for prompt identification of relevant events.

Krishi 24/7 creates alerts based on the extracted information, enabling timely notifications to relevant authorities.

The system facilitates the shortlisting of events and supports prompt actions by the DA&FW to protect farmers' interests and promote sustainable agricultural practices.
Conclusion
Krishi 24/7 represents a valuable asset in the mission to serve farmers better, ensuring that relevant agricultural news is monitored, analyzed, and acted upon promptly, ultimately contributing to the growth and sustainability of agriculture in India.
PRACTICE QUESTION
Q. What are some specific applications of artificial intelligence (AI) in agriculture, and how do these technologies contribute to improving crop yields, sustainable farming practices, and overall efficiency in the agricultural sector?