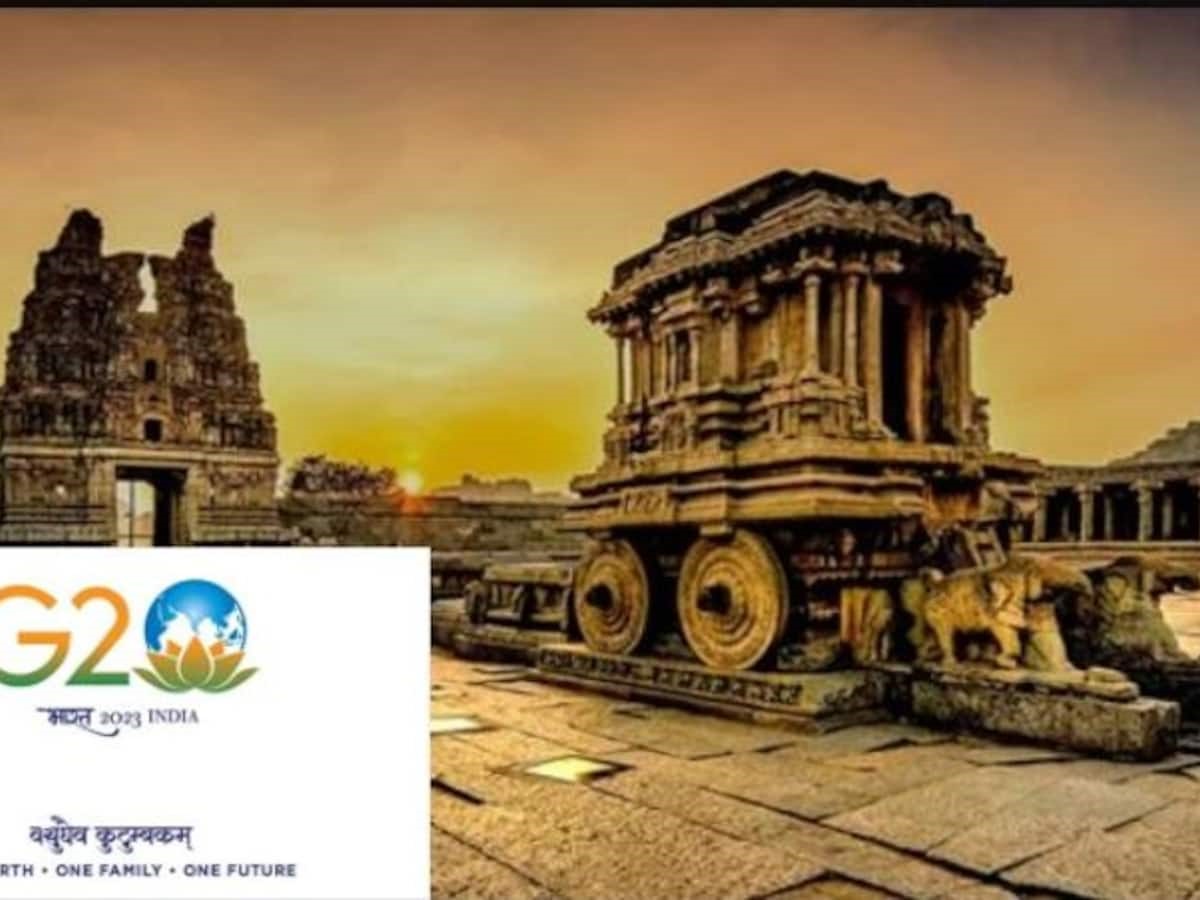 Disclaimer: Copyright infringement not intended
Context
At

the G-20 Sherpa meet in Hampi officials prepared the G-20 draft

and related development agenda.

However t

wo contentious paragraphs dealing with Ukraine were to be decided in the 4th and final Sherpa meeting

in September.
Other Details
The 4th and

final G-20 Sherpa meeting would be held in September 2023 in New Delhi India.

Officials are

expecting a compromise between the G-7 countries and the Russia-China combine

.
Hope for Joint Declaration
They are

confident to reach to a joint declaration regarding the same

.

The

expectations of such joint declaration are heightened

because of various

reasons

-

It was

supported by some countries

during bilateral meetings.

Favourable sofa talks

between representatives of countries.

Brazil and Russia suggested a possible compromise

Brazil will play an important role in September summit as a host to next year's G-20 meet.
Position of Sherpa on such geopolitical discussions -
No need to waste much time n

ow to discuss such issues like Russia and Ukraine.

Five different proposals for possible

language

are already created

.

There are

many other important issues for developing

countries and emerging markets such as

Debt vulnerability.

Inclusive growth.

Gender empowerment.

Sustainable development goals.

Green transition

A common ground is needed to secure international peace and security.
Background
Earlier it was discussed and most members agreed

that in the

development forum security issues should not be discussed.

Also

most of the countries agree that the impact of U.S. and European

sanctions

on the global economy

should not be discussed

.

S.-led G-7 countries were of a different opinion

as they believe security issues in

Ukraine have become developmental challenges. Th

is is because of

Rise of inflation including food

.

Shortage of fuel and fertilizer

.
Must Read Article:
Hampi
https://www.iasgyan.in/daily-current-affairs/hampi-and-vijaynagara-empire
Hampi stone chariot
https://www.iasgyan.in/daily-current-affairs/hampi-stone-chariot-now-gets-protective-ring
PRACTICE QUESTION
Hampi in Karnataka was recently in news for hosting a third G-20 Sherpa meet. Highlight the historical and cultural significance of this UNESCO world heritage site. (150 words)
https://www.thehindu.com/news/national/key-g-20-sherpa-meet-ends-in-hampi-with-some-hopes-of-a-joint-declaration-in-september/article67084498.ece