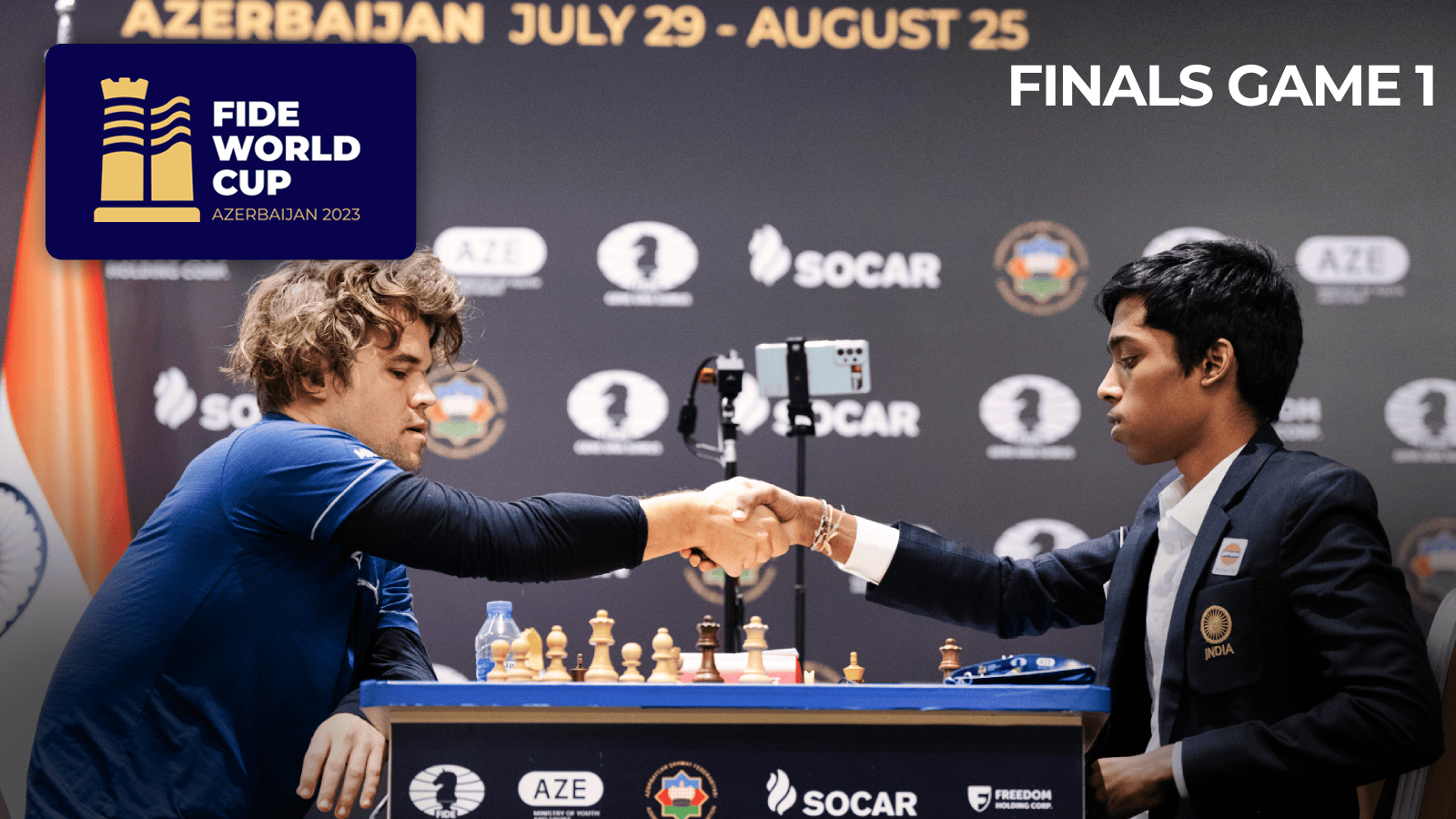 Copyright infringement not intended
Picture Courtesy: Chess.com
Context: Rameshbabu Praggnanandhaa from India secured the second-place position, and Magnus Carlsen achieved victory in the FIDE World Cup final.
Key Points
Rameshbabu Praggnanandhaa finished second in the FIDE World Cup

after an intense final against Magnus Carlsen.

Magnus Carlsen won the FIDE World Cup for the first time in his career after a closely contested final.

Carlsen defeated Praggnanandhaa in the final, with the outcome being decided in a tiebreaker.

Praggnanandhaa, at 18, was the youngest-ever World Cup finalist

Praggnanandhaa achieved the title of Grandmaster (GM) at the age of 12.

Praggnanandhaa honed his skills during the COVID-19 pandemic through online tournaments.

He became an international master at 10 and a grandmaster at 12, showcasing his prodigious talent.

Praggnanandhaa set a record by defeating then-world champion Magnus Carlsen in 2022 at the age of 16.

The Chess World Cup 2023 was a single-elimination chess tournament that took place in Baku, Azerbaijan, from July 30 to August 24, 2023. This edition marked the 10th iteration of the Chess World Cup.
PRACTICE QUESTION
Q. The Chess World Cup 2023 took place in Baku, Azerbaijan. Which country shares a boundary with Azerbaijan?
Armenia

Georgia

Iran

Russia
Select the correct code
A)1 and 2 only
B)2, 3 and 4 only
C)3 and 4 only
D)1, 2, 3 and 4
Answer: D
Explanation: