Candolleomyces albosquamosus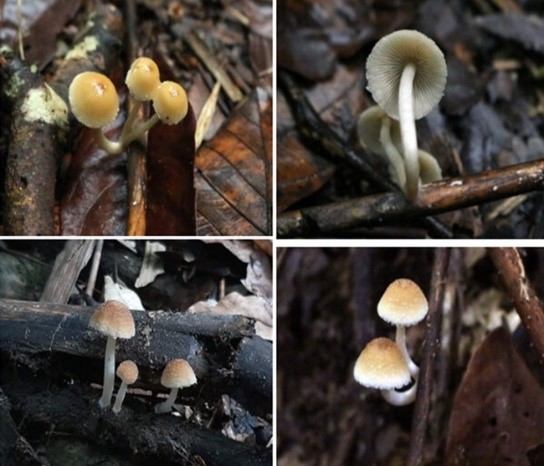 Disclaimer: Copyright infringement not intended.
Context
Researchers identified a new mushroom species from the Western Ghats- Candolleomyces albosquamosus.
Details
Researchers identified and described the new species as belonging to the genus
It is a small genus with just 35 species recognized worldwide.
The new species, has been named Candolleomyces albosquamosus - 'albosquamosus' for the white woolly scale-like structures on its pileus or cap.
Delicate in build, the mushroom grows to a height of just about 58 mm.
The 'cap,' or pileus, of a mature Candolleomyces albosquamosus is 12 mm to 38.5 mm in diameter and bell-shaped.
The honey-yellow colored pileus turns brownish-gray or brownish-beige with age.
The 'stipe' – the stem or stalk of the mushroom – is white in colour and cylindrical.
PRACTICE QUESTION
Q. Recently, Candolleomyces albosquamosus was in the news. What is it?
1) Bryophyte
2) Mushroom species
3) Lichen
4) Algae
Which of the above option is correct?
A) 1
B) 2
C) 3
D) 4
Answer: B) 2