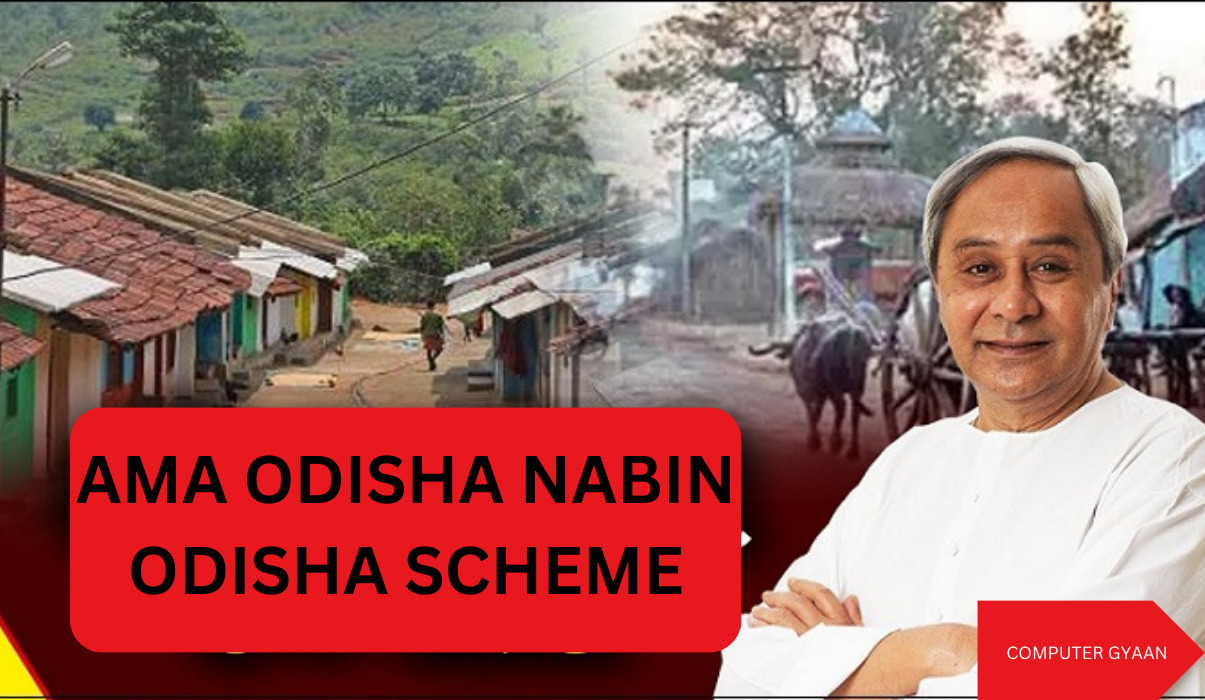 Copyright infringement not intended
Picture Courtesy: computergyaan.in
Context: The controversy surrounding Odisha government's new rural development scheme, 'Ama Odisha, Nabin Odisha', primarily revolves around political concerns raised by the opposition political parties.
About 'Ama Odisha Nabin Odisha' scheme
The 'Ama Odisha Nabin Odisha' scheme, approved by the Odisha Cabinet, aims to enhance rural development and preserve the state's cultural heritage. Under this scheme, the government has allocated funds for the development of gram panchayats, focusing on various initiatives within these communities.
Each gram panchayat is entitled to receive ₹50 lakh for undertaking developmental projects. The scope of projects includes the development of temples, religious places, and other cultural and traditional centres.
One of the key aspects of the scheme is the preservation of the Jagannath culture in villages. The focus is on developing temples and religious places, aiming to preserve these cultural and traditional hubs for future generations. This initiative reflects the government's commitment to safeguarding the state's rich cultural heritage.
The scheme also emphasizes the improvement of digital infrastructure in villages, including the establishment of science parks, work hubs, and banking facilities. Additionally, primary schools will be included in this program, indicating a holistic approach towards rural development, encompassing both cultural preservation and educational advancement.
Why Controversy?
Opposition Parties have objected to the use of the symbol, which is the electoral symbol of the ruling party, in government advertisements promoting the scheme. This raises concerns about the potential misuse of state resources for political gains, as the symbol could be seen as an endorsement by the government for the ruling party.
The scheme was launched just months before the General and Assembly elections scheduled for April-May 2024. The timing has raised suspicions among opposition parties about the government's intentions. They argue that the scheme could be an attempt to sway public opinion in favour of the ruling party ahead of the elections, thus accusing the government of trying to manipulate voters.
Opposition parties accused the government of not following proper guidelines while implementing the scheme. The lack of transparency or alleged violations of established protocols can lead to concerns about the fairness of the initiative and raise questions about its legitimacy.

Opposition parties have expressed their intention to challenge the use of the conch symbol in court. Additionally, a petition challenging the implementation process of the scheme led to the Orissa High Court issuing a notice to the Odisha government. Legal challenges highlight the serious nature of the controversy and suggest potential legal repercussions for the government's actions.
Conclusion
The 'Ama Odisha Nabin Odisha' scheme focuses on the development of gram panchayats in Odisha, with a particular emphasis on preserving cultural heritage, enhancing digital infrastructure, and promoting overall rural development. The allocation of funds and implementation of various projects are key components of this initiative.
PRACTICE QUESTION
Q. What are the key challenges faced in promoting sustainable rural development, and what innovative strategies can be implemented to address these challenges and improve the overall well-being of rural communities?