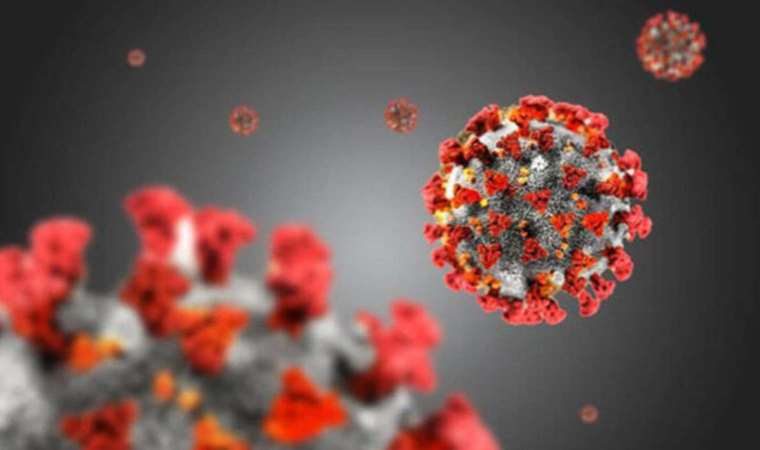 Copyright infringement not intended
Picture Courtesy: www.cumhuriyet.com.tr
Context: Discovery of vB_HmeY_H4907, a virus found in the Pacific Ocean's deep trenches between Indonesia and Japan.
Key Highlights
vB_HmeY_H4907 is a newly discovered virus found at an extreme depth of nearly 11,000 meters below the surface of the Pacific Ocean, specifically in the deep trench between Indonesia and Japan.
vB_HmeY_H4907 is classified as a Bacteriophage, which is a type of virus that infects and replicates inside bacteria. It is often referred to as a "bacteria eater."

This virus infects halophilic bacteria, which are bacteria that inhabit environments with high salt concentrations. These bacteria belong to the genus Halomonas and are commonly found in deep-sea hydrothermal vents.

vB_HmeY_H4907 is a lysogenic phage, meaning that it inserts its genetic material into the bacteria but typically does not kill it. Instead, both the virus and the bacteria replicate simultaneously.
Bacteriophages, including vB_HmeY_H4907, are considered some of the most abundant lifeforms on Earth. However, whether they are considered "alive" or not is a subject of debate in the field of virology.
vB_HmeY_H4907 is not considered a threat to humans because it specifically infects bacteria and does not attack human cells.

The research team speculates that environmental factors, such as climate change and rising ocean temperatures, could affect the survival of viruses like vB_HmeY_H4907. Changes in ocean conditions may impact the metabolism of the host bacteria, which, in turn, could influence the viruses that infect them.
Must Read Articles:
BACTERIOPHAGE: https://www.iasgyan.in/daily-current-affairs/bacteriophage
PRACTICE QUESTION
Q. "vB_HmeY_H4907" frequently mentioned in the news, it is related to:
A) Malware
B) Defence System
C) New cyber security protocol
D) Bacteriophages
Answer: D
Explanation:
vB_HmeY_H4907 is a new virus that was discovered in the Mariana Trench, the deepest known point on Earth. It is a bacteriophage, which means that it infects and replicates inside bacteria.