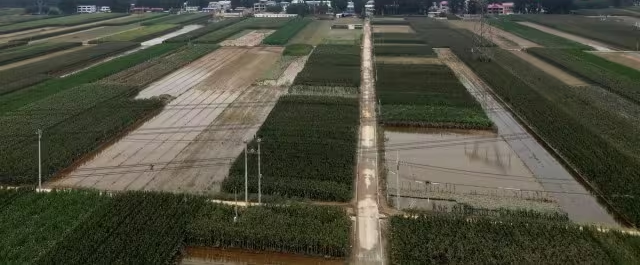 Disclaimer: Copyright infringement not intended.
Context
China's "sponge city" initiative and its efforts to address the challenges posed by urban flooding and water management.
Details
China facing devastating floods, raising questions about the effectiveness of the 2015 "sponge city" initiative.
Aimed at reducing urban flood risks and improving water management in major cities through nature-based solutions.
Background and Rationale
China's history of extreme weather and vulnerability to flooding and drought.
"Sponge city" initiative launched to address flooding and improve water distribution and storage.
Encroachment of impermeable concrete due to rapid urbanization, leading to waterlogging and flooding.
2018 data showed widespread vulnerability to flooding and waterlogging in Chinese cities.
Implementation and Progress
Positive effects seen in local pilot projects, such as green roofs and rain gardens reducing run-offs.
Selection of 30 pilot sponge cities in 2015-2016, but patchy implementation.
Only 64 out of 654 cities had legislation to implement sponge city guidelines by last year.
Lack of sufficient attention from the government, calls for national legislation.
Limitations of Sponge Cities
Inadequate to prevent recent devastating floods.
Example of Zhengzhou, allocated substantial funds but was overwhelmed by historical rainfall in 2021.
Sponge city infrastructure's capacity is limited to handling up to 200 mm of rain per day.
Rainfall levels far exceeded this capacity in recent rainstorms, revealing the infrastructure's limitations.
Climate change and unexpected heavy rain hitting less-advanced sponge city development areas.
PRACTICE QUESTION
Q) Which of the following statements about China's "sponge city" initiative is true?
A) The initiative was launched to promote water-intensive industries in major cities.
B) "Sponge City" projects focus solely on using impermeable concrete to manage rainfall.
C) The main goal of the initiative is to address traffic congestion in urban areas.
D) The initiative aims to improve flood resilience and water management through nature-based solutions.
Answer: D
https://indianexpress.com/article/explained/explained-global/china-sponge-cities-floods-explained-8885495/