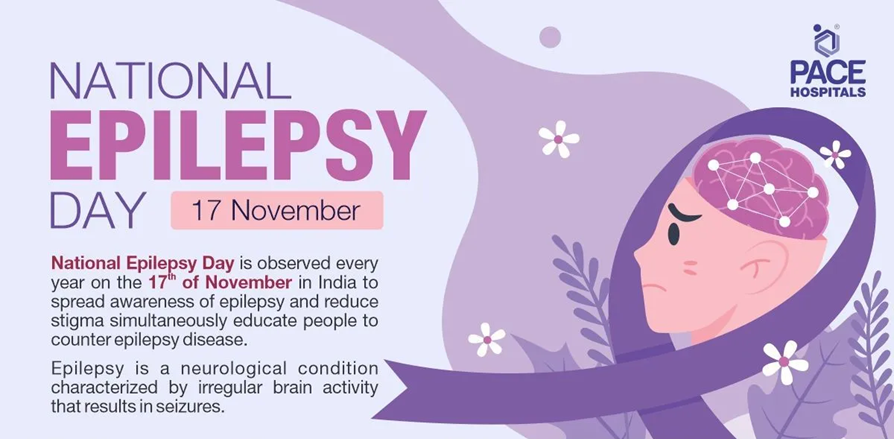 Copyright infringement not intended
Picture Courtesy: www.pacehospital.com
Context: National Epilepsy Day is celebrated annually on November 17 in India.
Details
National Epilepsy Day is celebrated every year in India on November 17 to raise awareness about the brain disorder and bust myths surrounding the disease.
The theme for 2023 is "Seizing the Moment: Breaking the Stigma," which emphasises the importance of dispelling myths and misconceptions surrounding epilepsy.
Epilepsy is a condition that affects the nervous system and causes recurrent seizures due to abnormal electrical activity in the brain.
Epilepsy can have a significant impact on the quality of life of people living with it, as well as their families and communities.
History and Significance
The day was first observed by the Epilepsy Foundation of India and was established by Dr. Nirmal Surya.

The primary objectives of National Epilepsy Day include raising awareness about epilepsy, its impact on individuals and their families, and dispelling myths associated with the condition.

The day also aims to help those in need who may be unable to afford treatment for epilepsy.
Global Impact of Epilepsy
According to the World Health Organization (WHO), approximately 50 million people worldwide are affected by epilepsy, and India accounts for nearly 10-20 percent (5-10 million) of the global burden of epilepsy.

About 70% of people with epilepsy can successfully manage seizures through medication and specific types of surgery.
Conclusion
National Epilepsy Day plays a crucial role in spreading awareness, debunking myths, and supporting those affected by epilepsy. Understanding the types of seizures is essential for both the affected individuals and their communities to provide appropriate care and support.
Must Read Articles:
Rasmussen's Encephalitis: https://www.iasgyan.in/daily-current-affairs/rasmussens-encephalitis
PRACTICE QUESTION
Q. What are the primary functions and responsibilities of the World Health Organization (WHO) in global healthcare, and how does it strive to address and mitigate various health challenges across different regions worldwide?