Disclaimer: Copyright infringement not intended.
Context
Eleven people died due to heatstroke after they attended a large public gathering in the open in Kharghar, Navi Mumbai.
Heat Stroke
Heatstroke is a life-threatening condition in which the body overheats when it can no longer maintain a healthy temperature.
Heatstroke occurs when a person's body temperature rises from about 37°C to above 40.5°C. It is sometimes called hyperthermia (not hypothermia, which occurs when the body's temperature drops significantly due to prolonged exposure to extreme cold).
Heatstroke needs immediate first aid to lower the body temperature as quickly as possible. Dehydration and heat exhaustion are milder types of heat-related illnesses.
What exactly happens to the body during a heat stroke?
A heat stroke or sunstroke is the result of overheating of the body as a result of exposure to high temperatures and humidity, or due to prolonged physical exertion at high temperatures.
A heat stroke is considered to be a medical emergency that requires prompt attention.
"When the body fails to sweat and is therefore unable to lose heat by evaporation, there is an increase in the core temperature of the body. If the body fails to cool down, its core temperature can shoot up to 106 degrees Fahrenheit within a few minutes. This can cause severe health implications including death.
Symptoms of Heatstroke
The signs and symptoms of heatstroke include:
Rapid pulse and fast, shallow breathing
Trouble speaking, slurred speech
Problems concentrating or coordinating movements
Aggressive or strange behaviour
Sudden rise in body temperature
Hot and dry and possibly red skin, possibly with no sweat
Dry, swollen tongue
Intense thirst
The casualty may also fall unconscious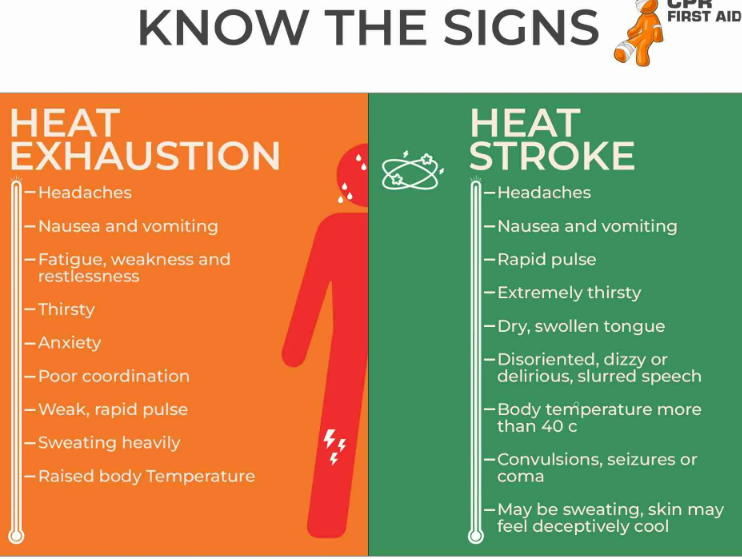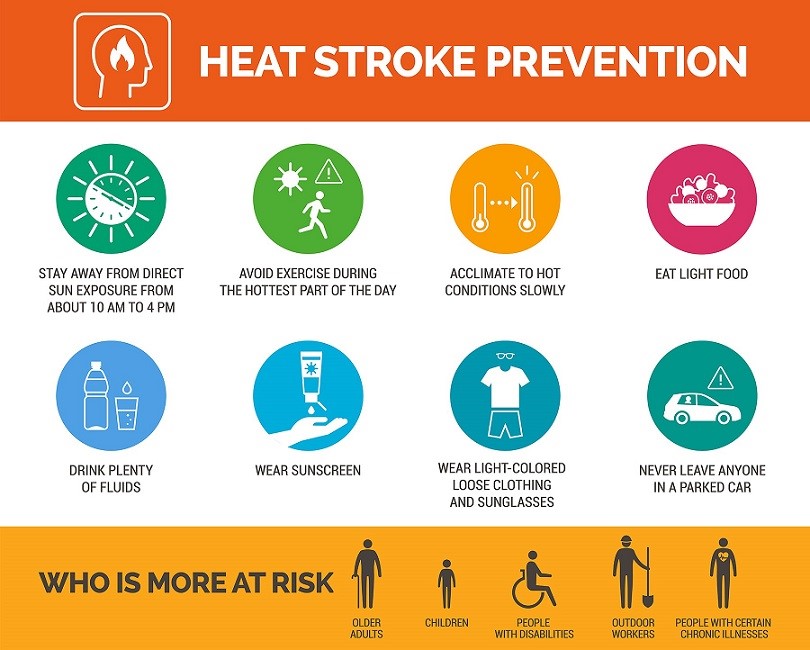 PRACTICE QUESTION
Q. Heat stroke is the most serious heat-related illness. Write a brief note on its symptoms and prevention.
https://indianexpress.com/article/explained/explained-health/mumbai-deaths-heat-stroke-precautions-explained-8560633/