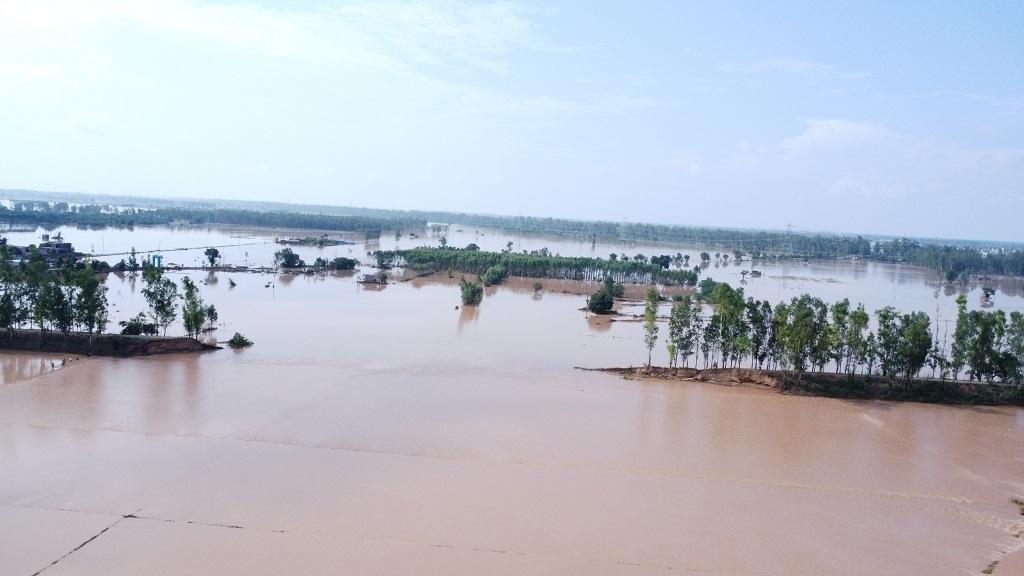 Disclaimer: Copyright infringement not intended.
Context
The challenges faced by the Ghaggar River and its tributaries.
Details
The Ghaggar River and its tributaries, including Tangri and Markanda rivers, have faced significant flooding issues in Haryana, Punjab, and Rajasthan.
Encroachment and lack of maintenance of river embankments contribute to the severity of the problem.
Impact of Tangri River Flooding
Tangri River breached its embankment, causing flooding in approximately 50 villages in Ambala district, Haryana.
Neglecting small rivers like Tangri and poor embankment maintenance leads to avoidable problems.
Ghaggar River and Its Tributaries
The Ghaggar River and its tributaries, including Kaushalya, Tangri, Markanda, Beghna, and Sukhna, originate in the Shivalik foothills of Haryana, Punjab, and Chandigarh.
Encroachment and reduced floodplain areas have transformed these perennial rivers into seasonal ones.
Flooding and River Erosion
Heavy monsoon rains in the Shivalik hills result in flash floods in the Ghaggar River and its catchment areas.
Floods have affected cities such as Panchkula, Derabassi, Ambala, and Shahabad, leading to infrastructure damage and displacement of people.
Encroachment and Urbanization
The Ghaggar River is heavily encroached upon as it passes through rural areas of Haryana and urban areas like Panchkula and Derabassi.
Settlements and residential colonies have encroached upon riverbanks, obstructing the natural flow of water.
Damage and Impact
The Ghaggar River has transformed into a drain due to encroachment and lack of maintenance.
Flooding and erosion have caused significant damage to villages along the Punjab-Haryana border, affecting both states.
Infrastructure, including the National Highway connecting Sangrur to Delhi, has been affected by the river's waters.
Environmental Consequences
Unscientific and illegal mining activities have also harmed the Ghaggar River and its ecosystem.
Absence of embankment construction in recent years and unregulated mining have disrupted the natural balance of the rivers.
Urgent Need for Restoration and Management
To mitigate flooding and erosion, restoration of the rivers' natural flow and floodplains is necessary.
Measures must be taken to address encroachment, maintain embankments, and regulate mining activities.
Stakeholders should focus on sustainable management and the preservation of the Ghaggar River basin.
PRACTICE QUESTION
Q) Examine the causes and consequences of flooding and encroachment in the Ghaggar River basin. (150 words)
https://www.downtoearth.org.in/news/natural-disasters/a-dead-ghaggar-and-its-tributaries-wrought-havoc-in-haryana-early-july-here-is-how-90671