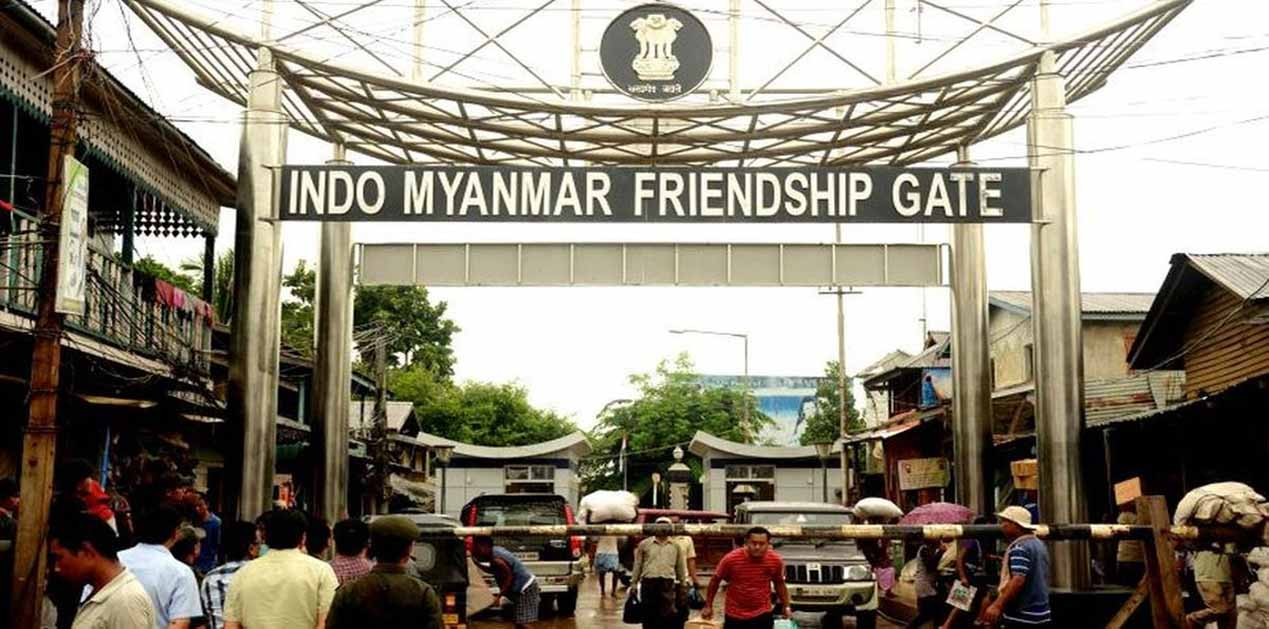 Copyright infringement not intended
Picture Courtesy: www.vifindia.org
Context: Manipur Chief Minister has expressed concerns about the free movement regime along the India-Myanmar border and has urged the Union Home Ministry to cancel it. This regime currently allows people living in the border regions of both India and Myanmar to travel up to 16 kilometres into each other's territory without requiring any documents.
Key Highlights of the Concern raised by the CM of Manipur
The Manipur government has requested the Union Home Ministry to cancel the free movement regime along the India-Myanmar border. This suggests that there are concerns about security and the potential misuse of this arrangement.

Border Fencing

: There is a strong emphasis on the need to complete the fencing of the India-Myanmar border. The Union Home Ministry has reportedly taken steps to fence 60 kilometres of this international border in Manipur.

Influx of Illegal Immigrants

: The Chief Minister has expressed concern about dealing with the influx of illegal immigrants. This suggests that there may be issues related to undocumented migration from Myanmar into Manipur.

Security Deployment

: The Chief Minister claims that security forces have not been properly guarding the border and have been deployed inside Indian territory rather than at the zero point along the border.

Ethnic Violence

: Ethnic violence erupted in Manipur on May 3, with allegations that illegal immigrants from Myanmar were involved. The violence appears to be related to demands for Scheduled Tribe status and tensions between different communities in the state.

Concerns over Deforestation and Poppy Cultivation

: The statement also alludes to concerns over deforestation, illegal opium poppy cultivation, and changes in the demographic composition of certain areas, largely attributed to illegal immigrants from Myanmar.

Allegations of Arms Supply

: There are allegations that militants in Manipur have received firearms from Myanmar, raising concerns about security and insurgency-related issues.
Conclusion
The Chief Minister's statement highlights a complex set of issues including border security, ethnic tensions, illegal immigration, and concerns about law and order in Manipur. These issues have been ongoing and are not solely attributed to recent decisions but are the result of long-standing challenges and policies.
Must Read Articles:
Free Movement Regime (FMR): https://www.iasgyan.in/daily-current-affairs/free-movement-regime-fmr#:~:text=The%20border%20between%20India%20and,other%20country%20without%20a%20visa.
PRACTICE QUESTION
Q. Should the Free Movement Regime (FMR) along the India-Myanmar border be removed, considering that it has brought benefits to local communities and contributed to improved Indo-Myanmar relations, but has also faced criticism for inadvertently facilitating illegal immigration, drug trafficking, and gun running? What are the potential consequences and implications of either maintaining or removing the FMR?