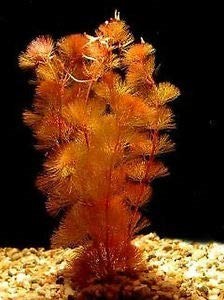 Disclaimer: Copyright infringement not intended.
Context
Kole wetlands, an internationally important Ramsar site of high value biodiversity, has been facing the threat of alien invasive species - Cabomba furcuta.
Details
Cabomba furcuta, popularly called as Pink Bloom due its massive flowering, has been a new threat to the kole fields, in addition to water hyacinth and Salvinia molesta.
Many parts of the water canals, crisscrossing the vast kole fields, have turned pink now.
Cabomba furcata
Cabomba furcata is a species of aquatic plant in the water shield family known by the common names red cabomba and forked fanwort.
It is native to Central and South America and as far north as Cuba and the tip of Florida.
It reaches a maximum height between 30 and 80 centimetres and is up to 8 centimetres wide. It bears purple flowers.
This is used as an aquarium plant. Carbon dioxide addition is usually necessary, mostly because this plant requires high light and regular fertilization for optimal growth.
furcata has been reported as an invasive species in Kerala, India.
Its active stem propagation prevents light from penetrating the surface of water.
It suffocates the water bodies, economically and ecologically hindering the growth of native aquatic plants and freshwater fish.
Red cabomba requires huge quantity of oxygen, resulting in decline of biodiversity and water quality.
Kole Wetlands
Thrissur-Ponnani Kole Wetlands is a wetland lying in Thrissur and Malappuram districts in Kerala, India.
It gives 40 per cent of the Kerala's rice requirement and acts as a natural drainage system for Ponnani city, Thrissur city, Thrissur District, and Malappuram district.
The Kole Wetlands is one of largest, highly productive and threatened wetlands in Kerala and it comes in Central Asian Flyway of migratory birds.
The area extends from Chalakudy River in South to Bharathappuzha River in the North, and to Ponnani Taluk.
The Kole Wetlands acts as natural drainage system for Thrissur city and Thrissur district through a network of canals and ponds which connects different parts of Kole Wastelands to Enamavu river,one of the smallest River in Kerala, Canoli Canal, Chettuva River and then to the Arabian Sea.
It is fertile with alluvium soil which is deposited Kechery and Karuvannoor river in the monsoon.
In terms of the number of birds, the Thrissur Kole Wetlands is the third largest in India after Chilika Lake in Orissa and Amipur Tank in Gujarat. It has been recognised as one of India's Important Bird Areas by BirdLife International.
According to studies, there are 241 species of birds like spot-billed pelican, darter, Oriental darter, black-headed ibis, painted stork, black-bellied tern, cinereous vulture and greater spotted eagle
PRACTICE QUESTION
Q. Recently, Cabomba furcata was in the news. What is it?
1. A rare species of fish
2. An Aquatic Plant
3. A recently discovered frog species
4. A mangrove plant species
Choose the correct code.
A) 1
B) 2
C) 3
D) 4
Answer: 2. An Aquatic Plant