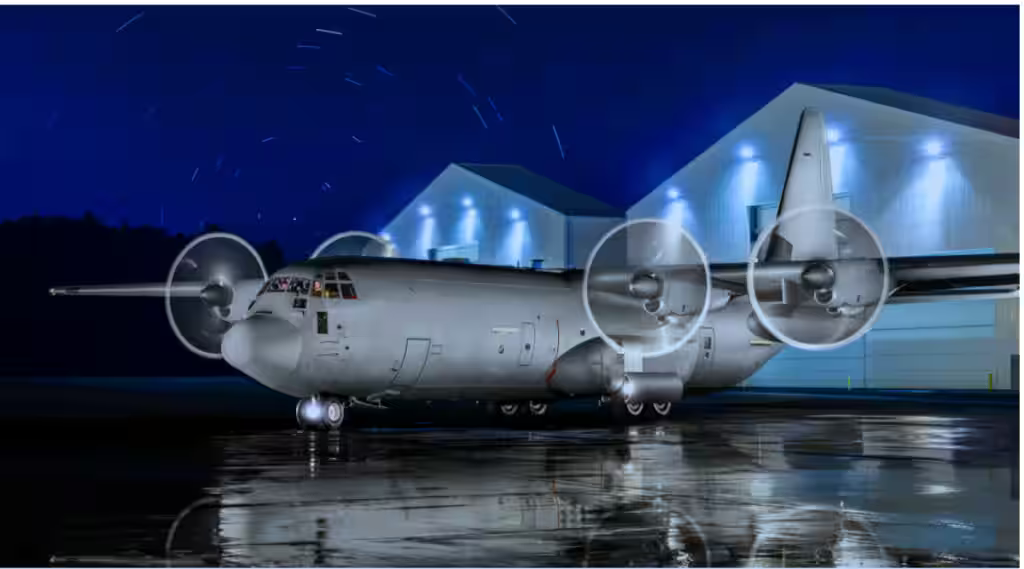 Disclaimer: Copyright infringement not intended.
Context
The Lockheed C-130J Super Hercules and the Embraer C-390 Millennium are both modern military transport aircraft designed for various operational roles.
Details
Lockheed C-130J Super Hercules
Overview:
Manufacturer: Lockheed Martin

Description: An updated version of the C-130 Hercules, renowned for its adaptability and versatility.

Role: Tactical airlift, airdropping troops and equipment, various specialized missions.

Key Features: New engines, flight deck, advanced systems for enhanced performance.
Specifications and Features:
Crew: 3 (two pilots, one loadmaster minimum)

Payload: 42,000 lb (19,051 kg)

Max Take-off Weight: 155,000 lb (70,307 kg)

Powerplant: 4 × Rolls Royce 2100 AE engines

Propellers: 6-bladed Dowty R391 composite constant-speed fully-feathering reversible-pitch propellers

Cruise Speed: 644 km/h

Range: 3,300 km at max normal payload

Service Ceiling: 28,000 ft with 42,000 lb

Deliveries: As of March 2022, 500 C-130J aircraft were delivered to 26 operators in 22 countries.
Noteworthy Aspects:
Proven performance of more than 2 million flight hours supporting various missions globally.

Adaptability to different cargo types and configurations for diverse missions.

Modern flight station with LCD screens, holographic head-up displays for pilots.
Embraer C-390 Millennium
Overview:
Manufacturer: Embraer

Description: Medium-size, twin-engine, jet-powered military transport aircraft designed for versatile missions.

Role: Troop transport, cargo transportation, aerial refueling, search and rescue, medical evacuation, among others.

Key Features: Fly-by-wire technology, quick reconfiguration for different missions.
Specifications and Features:
Crew: Three flight crew (2 pilots, 1 loadmaster)

Max Take-off Weight: 86,999 kg

Powerplant: 2 × IAE V2500-E5 turbofan engines

Cruise Speed: 870 km/h

Range: 5,820 km

Service Ceiling: 36,000 ft

Armament: Equipped with self-protection suite including radar warning, missile approach warning, laser warning, and countermeasures against threats.
Distinctive Aspects:
Collins Aerospace's Pro Line Fusion avionics system for enhanced situational awareness.

Self-protection suite with various countermeasure systems against threats.

Ability to reconfigure for different missions in less than three hours.

Equipped for air refueling and mid-air refueling of other aircraft.
Indian Context
Both aircraft have garnered attention in India, where the C-130J has showcased exceptional performance in mountainous areas similar to those in India.
Embraer has collaborated with DRDO to produce the 'Netra' AEW&C on its ERJ145 platform, which is operated by the Indian Air Force.
Conclusion
These aircraft represent significant advancements in military transport technology, offering modern avionics, adaptability for various missions, and enhanced performance capabilities tailored to meet the demands of modern military operations.
PRACTICE QUESTION
Q. The Lockheed C-130J Super Hercules primarily excels in which of the following areas?
A) Aerial refueling
B) Tactical airlift and airdropping
C) Long-range bombing
D) Submarine warfare
Answer: B)