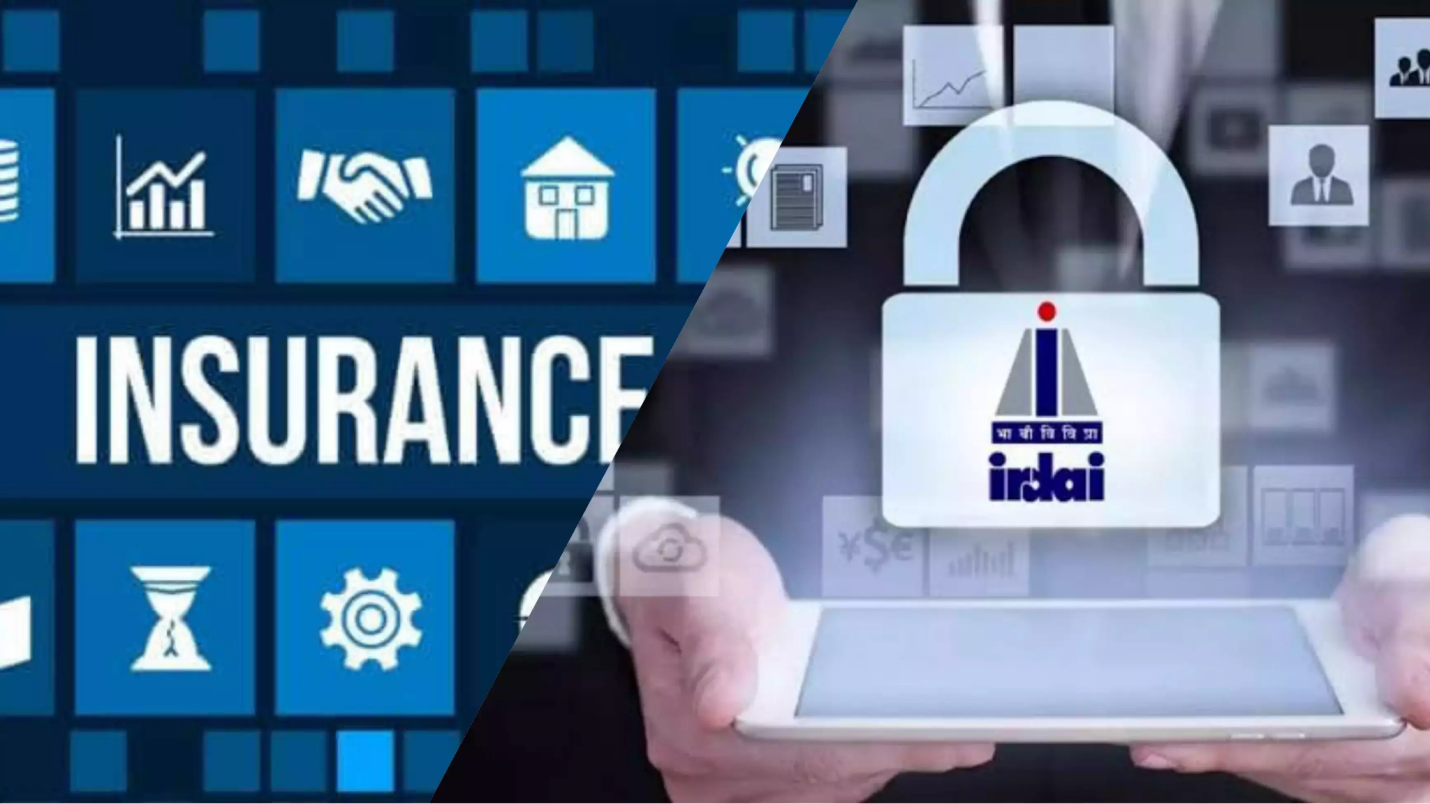 Copyright infringement not intended
Picture Courtesy: economictimes
Context: The Insurance Regulatory and Development Authority of India (IRDAI) has established a steering committee to oversee the creation of the Bima Sugam platform, a comprehensive online insurance marketplace.
Key details about the Bima Sugam project
The Bima Sugam platform aims to simplify the process of buying insurance policies and accessing insurance-related services by offering a one-stop solution for consumers and industry stakeholders. The project's implementation has faced delays, with the regulator setting a new deadline for the platform to go live in July 2024.

The platform is designed to provide easy access to insurance products and services for individuals, including life, health, motor, and property insurance policies, and will serve as a centralized hub for insurance companies, agents, brokers, banks, and aggregators.
The platform will provide a wide range of services, including policy purchase, claim settlement, insurance advice, grievance redressal, and the acceptance of new or sandbox insurance products.
The steering committee responsible for overseeing the project includes members from various insurance companies and industry organizations, ensuring diverse perspectives and expertise.
The platform will support both personal and commercial/business insurance requirements, covering a broad spectrum of insurance products, such as life insurance (term plans, savings, annuity, pension plans), ULIP products, health insurance, vehicle insurance, travel insurance, personal accident insurance, property insurance, commercial insurance, marine insurance, agricultural insurance, and more.

IRDAI plans to appoint a project consultant responsible for the complete ideation, design, and development of the Bima Sugam platform

. The consultant will work on creating an easy-to-use interface to help online users access information, make informed policy purchase decisions, and manage their policies efficiently through the platform.
Summary
The Bima Sugam platform is an ambitious project by IRDAI to transform the insurance landscape in India by providing a digital marketplace that streamlines insurance-related processes and services for both consumers and industry stakeholders. It aims to offer a wide range of insurance products, improve accessibility, and enhance the overall insurance experience.
Must Read Articles:
ALL IN ONE INSURANCE POLICY: https://www.iasgyan.in/daily-current-affairs/all-in-one-insurance-policy
INSURANCE REGULATORY AND DEVELOPMENT AUTHORITY OF INDIA: https://www.iasgyan.in/daily-current-affairs/insurance-regulatory-and-development-authority-of-india
PRACTICE QUESTION
Q. How does the Insurance Regulatory and Development Authority of India (IRDAI) contribute to the regulation and development of the insurance industry in India? Explain the objectives and functions of IRDAI, and discuss the role of the Bima Sugam platform in modernizing the insurance sector.
https://indianexpress.com/article/business/market/rbi-creation-bima-sugam-online-portal-project-consultant-appointment-request-for-proposal-8945950/