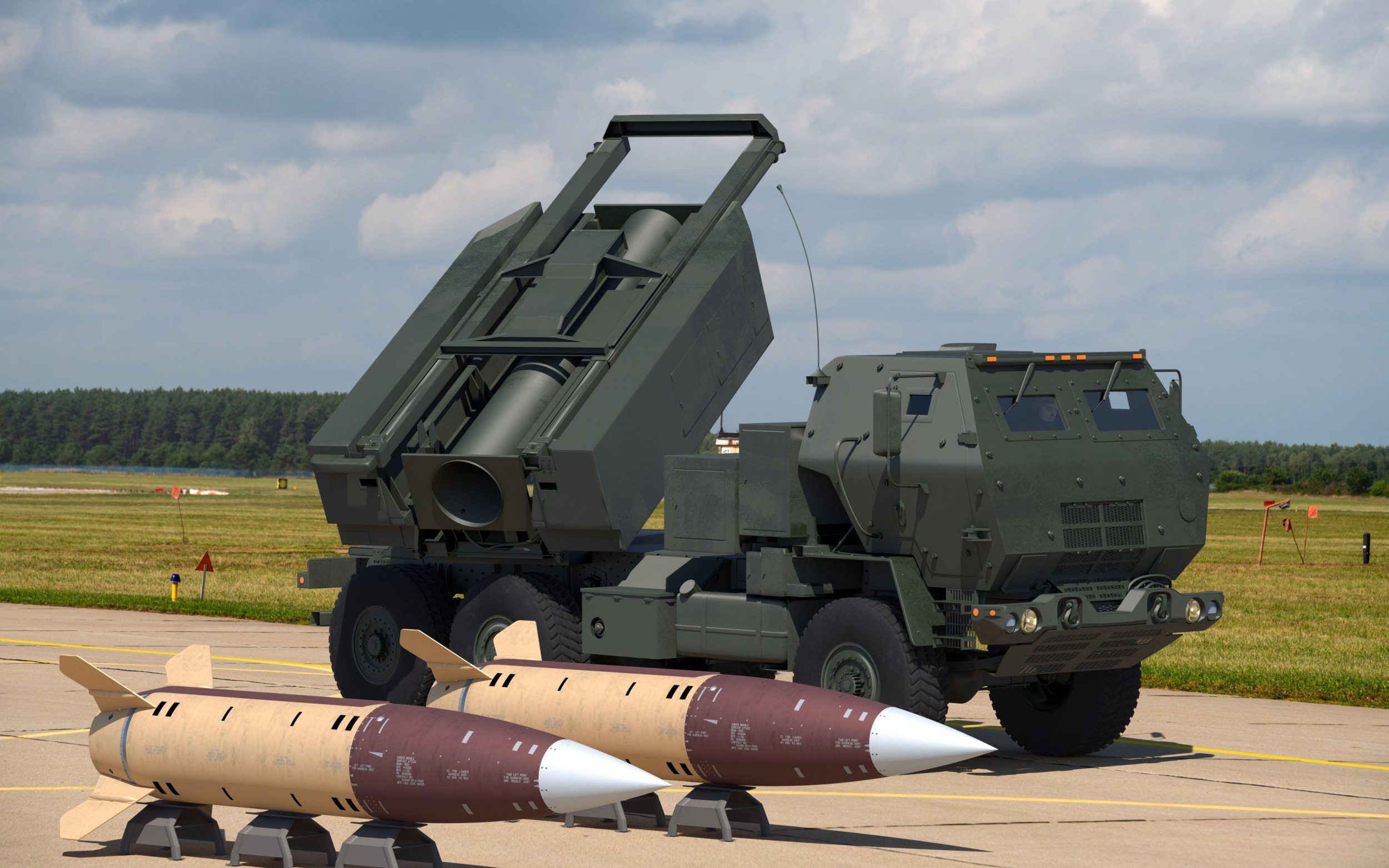 Disclaimer: Copyright infringement not intended
Context: Ukraine has been pushing for ATACMS missiles which could strike at the heart of Russia's fragile supply lines.
About ATACMS missiles
The Army Tactical Missile System (ATACMS) is a conventional surface-to-surface artillery weapon system.

It is a long-range guided missile that gives operational commanders the immediate firepower to win the deep battle.

It is a ballistic missile manufactured by the US defence company Lockheed Martin.

It is capable of striking targets well beyond the range of existing Army cannons, rockets and other missiles.
Features of the missile
It has a Maximum range of 300 km.

They are fired from the MLRS Family of Launchers called MLRS M270 and M270A1 weapons platforms.

They have an Improved guidance package with Global Positioning System.

It Carries a WDU 18, 500-lb class blast fragmentation warhead.

ATACMS was deployed in Operation Desert Storm and was very successful.
Other Important missile deployed by US in Ukraine
Patriot Missile
The US recently sent Patriot missiles to Ukraine to defend it against Russia.

The MIM-104 Patriot is a surface-to-air missile (SAM) system, the primary such system used by the United States Army and several allied states.

It is manufactured by the S. defence contractor Raytheon.

They can target aircraft, cruise missiles and shorter-range ballistic missiles.

The system's effectiveness is however limited and that it may not significantly change the shape of the war.
PRACTICE QUESTIONS
Consider the following statements about "ATACMS" recently seen in news:
It is an earth-like exoplanet recently discovered by NASA.

It is located in andromeda galaxy.
Which of the above statements are correct?
1 only

2 only

Both

None
Ans: D
https://www.telegraph.co.uk/world-news/2023/06/29/us-close-to-approving-longest-range-missiles-yet-to-ukraine/